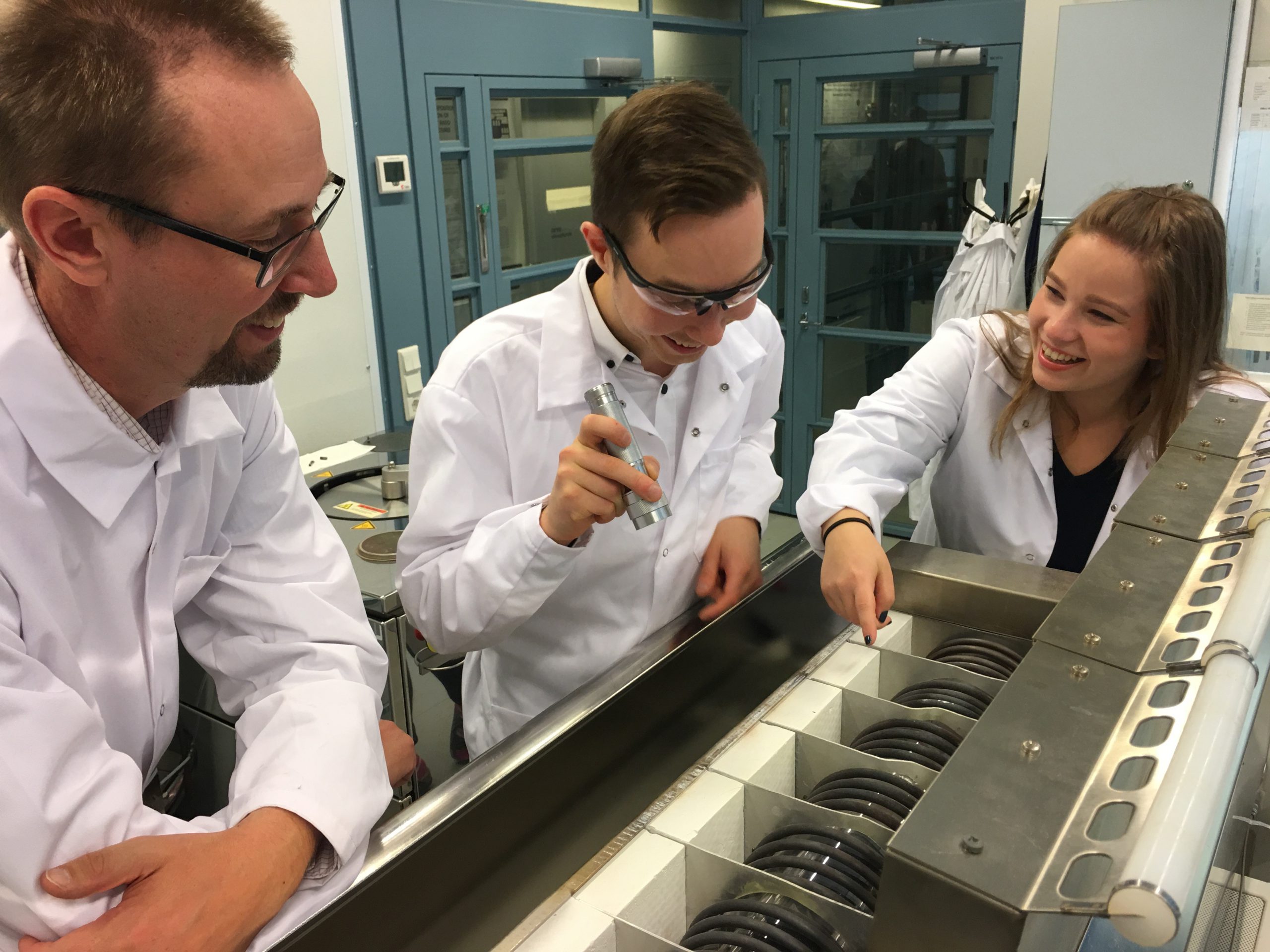 Tuomo Suntola, a Finnish physicist, was granted the 2018 Millennium Technology Award for inventing the ALD method, or the Atomic Layer Deposition technology. In the mid-70s, Suntola developed a method of depositing atoms on materials layer by layer. Depositing atomic layers on substrate materials improves the performance of microelectronics.
The ALD method is used for manufacturing thin films one atomic layer at a time for use in microprocessors and memory circuits, for example. These thin films are usually a few atomic layers thick, but the ALD technology makes it possible to make even one micrometre thick films. Atomic layers can be deposited quite freely on structures of various shapes.
Microcircuits manufactured with the help of ALD are nowadays used in the manufacture of practically all computers and smartphones. ALD nanotechnology is constantly further developed, which means that the devices we use keep becoming smaller, more efficient and less expensive.
Finland at the forefront of research
As the ALD technology was originally developed in Finland, research in the field continues to prosper here.
The material chemistry research group of Mikko Ritala and Markku Leskelä, Professors of Chemistry at the University of Helsinki, is the most productive ALD research group in the world. Both professors have research experience of several decades and more than 300 published articles in the field.
The research group focuses on basic research in the field, developing new chemical manufacturing methods for materials to be used in microelectronics, in particular.
"We focus on the development of new ALD chemistry, that is, on reactants and processes. We study reaction mechanisms, because we want to deepen our understanding of chemistry," Ritala says.
The findings of the University of Helsinki, the ALD processes, have also been put into practice. There are three important Finnish companies in the field, and all of them employ former researchers of the ALD groups of the University.
"The impact of our research can also be seen in that we provide the Finnish ALD industry with experts to enable it to grow," Ritala says.
Number of applications is increasing
Constant research keeps expanding the uses of ALD technology. ALD has made it possible to develop solutions, for example, to make new electric cars run longer with one battery charge, to make window glass surfaces break down dirt, or to prevent silver jewellery from tarnishing.
Jyrki Mäkelä, Professor at Tampere University of Technology, leads a research group that, together with researchers of Åbo Akademi University and the University of Turku, develops antibacterial surfaces utilising ALD.
Bacteria do not naturally grow well on silver surfaces. However, the nanostructure of silver is too soft for many uses. On the other hand, if it is coated with another protective material, the antibacterial properties of silver are easily lost.
"We've coated a nanogranular nanosilver surface with ALD aluminium oxide. The coating makes the silver more stable and durable. Aluminium oxide isn't antibacterial as such, but as an aluminium oxide layer processed with ALD remains so thin, it doesn't block the antibacterial effect of the underlying silver," Mäkelä explains.
The research group aims to create new solutions particularly for hospitals. The researchers have already successfully tested the effect of their materials on the staphylococcus aureus bacterium, a difficult hospital bacterium.
"If the surface we've treated prevents the growth of this bacterium, it'll also make the life of many other harmful bacteria difficult," Mäkelä says.
At present, the research consortium is planning to exploit its findings, for instance, in the coating of different doctor coat fabrics.
By means of ALD, Mäkelä's researchers are also able to create other functional surfaces with desired properties.
"In one our latest research projects, we coated a nanoparticle surface using ALD and further the ALD surface with fluorosilane. This resulted in a durable surface that resisted most of the liquids we tested. The thickness of this coating, which is suitable for many different uses, is still only about one hundredth of that of a traditional paint layer on a car," Mäkelä says.
Academy of Finland – a research enabler
The Academy of Finland has been funding ALD research for decades.
"The funding we've received from the Academy has always been crucial to our group. We've enjoyed continuous project funding since 1991," Ritala says, who has also served as an Academy Research Fellow. Leskelä has served as an Academy Professor, and the researchers have worked in an ALD Centre of Excellence funded by the Academy and headed by the University of Helsinki.
"Without the Academy of Finland's funding, ALD would not be where it is now," Ritala says.
The funding also makes it possible to take risks.
"In many projects financed by other funders, research has to be kept within certain limits agreed with the collaborators. There's rarely an opportunity to follow any interesting side-tracks. The Academy funding has allowed us more freedom in searching for technologies and applications," Mäkelä concludes.
Original text in Finnish: Visa Noronen
Main photo: Timo Hatanpää, Miika Mattinen and Katja Väyrynen next to an ALD reactor. At the ALD laboratory of the University of Helsinki in Kumpula, researchers have been developing chemical manufacturing methods for materials commercially used by businesses. Photo: Riita-Leena Inki
The article was originally published in Finnish by the Academy of Finland on their page tietysti.fi as a part of an article series "Quality of Life with Millennium Innovations".
The international Millennium Technology Prize is Finland's tribute to innovations for a better life and sustainable development. The one-million-euro prize highlights the extensive impacts of science and technological innovations on society, even on humanity at large. The next Millennium Technology Prize will be awarded in 2020.