‹ Back to News & articles
"Remember to Ask for What you Deserve" – This is How Chief Innovation Officer, Amy Chen Built a Successful Career in Technology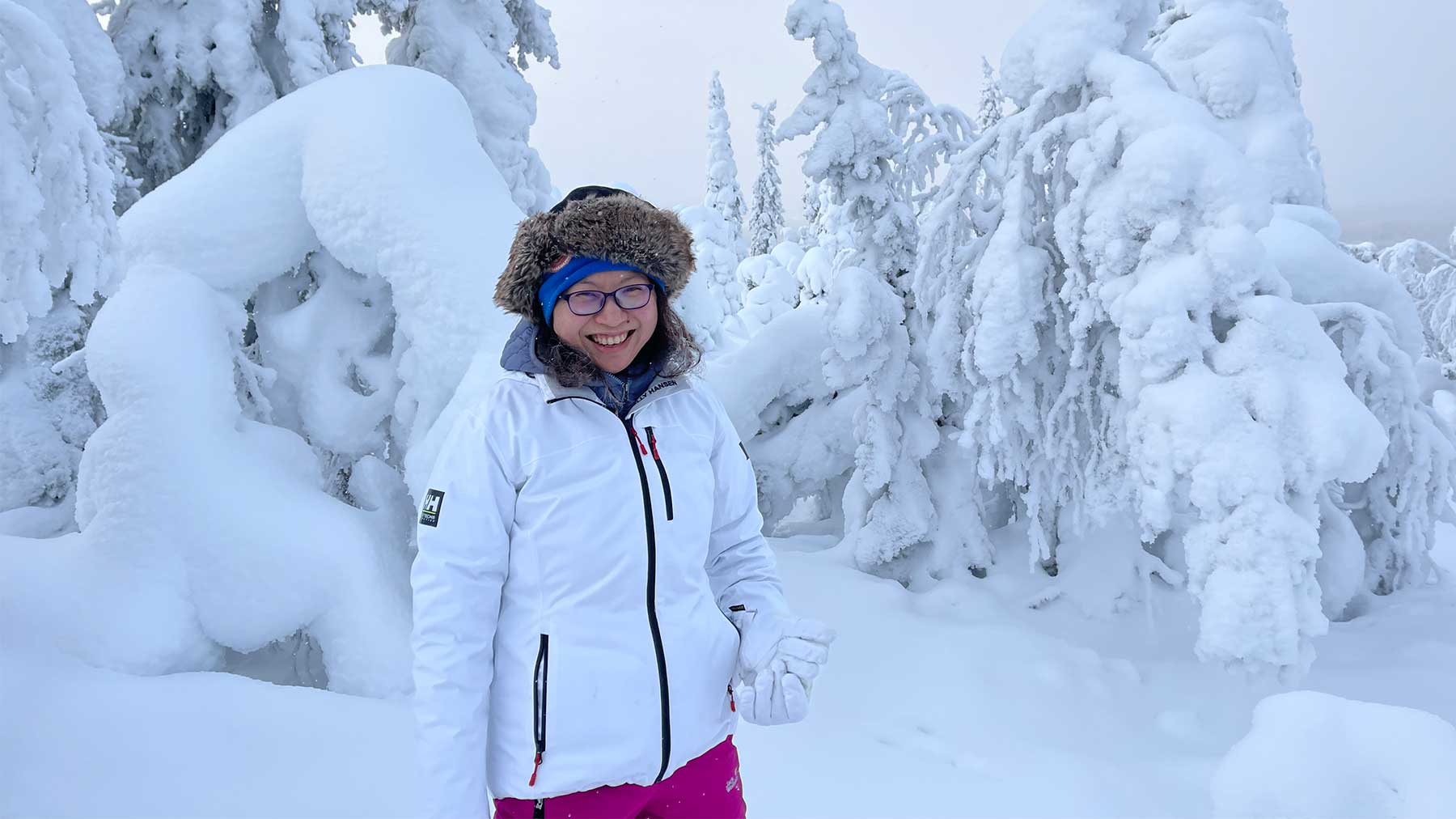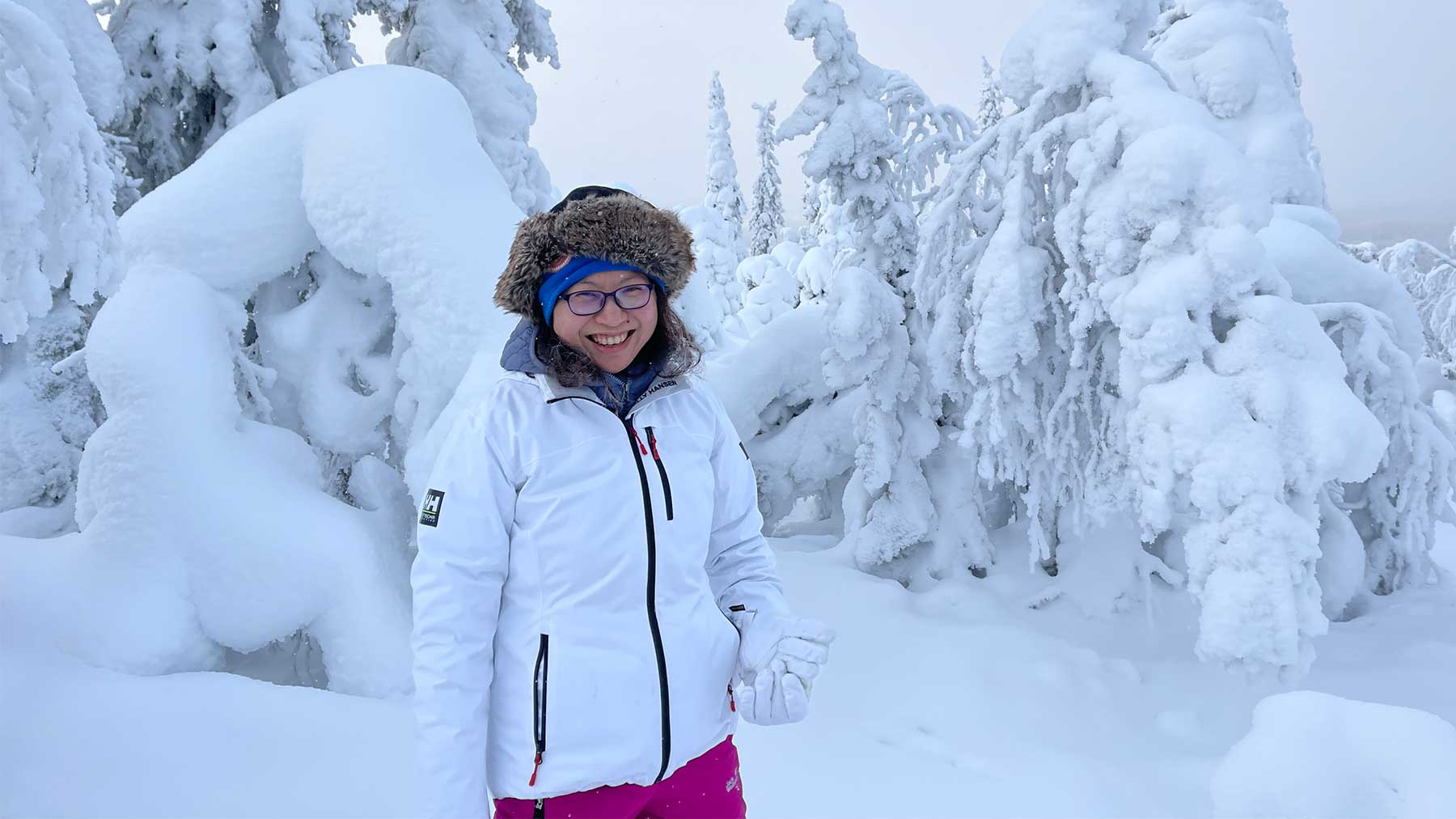 Diversity is a driving force of innovation, but unfortunately, the technology and science industries still face challenges in creating equal representation and opportunities for women. Amy Chen, Chief Innovation Officer at KONE, has overcome these obstacles to become a leader in promoting diversity in her field. Throughout her career, she has successfully navigated her way into various tech companies and is dedicated to advocating for diversity.
Diversity plays a crucial role in Amy Chen's life and career. By embracing a diverse range of people and experiences, she has honed her leadership skills and become the accomplished professional she is today. Now 44, Amy has held various positions, including financial analyst, management consultant, founder and CEO, and chief innovation officer. She has had the opportunity to work with global teams around the world, further enhancing her cultural intelligence and diverse perspectives.
"Diversity is about having debates with people with different opinions and backgrounds and trying to understand the value of these different points of view," Amy says.
Now, she is Chief Innovation Officer at KONE, a company known for being a global leader in the elevator and escalator industry. Amy leads the company's global innovation team of 60 people.
She's one of the few women in leadership roles at technology companies. According to the World Economic Forum, women hold only 24% of leadership positions in the tech field. Overall, girls and women are still underrepresented in STEM (science, technology, engineering and mathematics) fields globally. In the United States, women only constitute 27% of the STEM workforce. In Europe, the situation is different – women make up 52% (up from 26% in 2011) of the science and technology workforce in the EU.
To address the negative consequences of gender inequality, the United Nations has established the International Day of Women and Girls in Science, celebrated on the 11th of February. Gender discrimination and the gender pay gap are perpetuated by this inequality, and it also limits the pool of talent in the tech and science industries. Research indicates that diversity in the workplace leads to more creative and innovative solutions, as well as an enhanced understanding of diverse customer and user groups.
Exposing yourself to diverse perspectives and cultures can have a profound effect on your career
To understand why diversity is such an essential characteristic of Amy's career, we need to look back to where she started. Amy grew up in Beijing and was taught that girls and women were supposed to follow a life path determined by society. "You had to be a good student with stellar grades, get married in your twenties, have a stable job with a reputable employer, and then become a mother and caretaker of your family. Unconforming life paths and career choices were not encouraged."
Spending time abroad catapulted Amy's career to new heights and made her understand her true potential. She joined the international student organisation AIESEC and got an exchange to the United States with Motorola. This encounter with another culture offered her a fresh perspective on what could be possible for her. "I realised that in some cultures, it's not just possible but cool if you are not conforming and have a crazy, distinct character."
In the years after Motorola, Amy immersed herself in several international settings. She did an MBA at RSM Erasmus University in the Netherlands, joined McKinsey's Asia House in Frankfurt and went back to China to work with Mercedes-Benz, where she built an innovation unit, founded the first car-sharing business in the country and later became the CEO of car2go.
Her career development is beyond successful, but instead of basking in her success, Amy describes her career as a logical sequence of taking on new challenges, learning from them and creating an impact. "When I was running car2go, I had to take on multiple roles ranging from giving interviews to the media to managing people and figuring out the best cleaning services for the cars we were renting out."
She also became a mother while working as a CEO. "I was working while breastfeeding and had to invite my team members to meet me at cafés near my home in order to make breastfeeding possible. It wasn't ideal, but luckily, my team at the time was very tight – more like friends – so we were able to pull it off."
Even though she enjoyed the tight-knit team she had built at the time, she also learned not to become too close with her teammates. "I became too attached to the company. It was very hard to leave." This experience helped Amy to find a better balance between friendships and professional relationships in her following leadership positions.
"Choosing your partner wisely is the most important choice in your career"
Amy's commitment to diversity and inclusivity is present in her work every day. She built her current innovation team by recruiting people with different backgrounds from inside the company and created new ways to work as a team. Instead of working in silos, the team includes both technology and business expertise.
When asked how she would encourage girls and women who want to build a career in technology and science, Amy has three thoughts to share.
The first is to stay true to who you are and know what drives you. "I wanted to explore the world and to be at places where I could be myself. I wanted to build new businesses and create an impact." And this is exactly what Amy has ended up doing in her career.
Although she says she was never driven by the desire to climb up the career ladder, she thinks it's crucial for women to ask for what they deserve.
"Even if you're doing your job well, you still need to ask for a raise or promotion. Don't expect people to offer you things without having asked for them."
The third thought is more personal. Amy believes she would never have achieved this success if it weren't for her husband. He has carried his share of childcare and supported Amy's aspirations. "Choosing your partner wisely is the most important choice you can make for your career."
Three inspiring women changing the world of science and tech
Frances Arnold – a pioneer in directed evolution
Frances Arnold is a biochemical engineer known for her groundbreaking research in the directed evolution of enzymes, a process that mimics natural evolution to create new and improved proteins. Her research results are used by laboratories and companies around the world to create more environmentally friendly chemical substances, such as pharmaceuticals or renewable fuels. She won the Nobel prize in Chemistry in 2018 together with American biochemist George Smith and British biochemist Gregory Winter. In 2016, she was awarded the Millenium Technology Prize. Currently, she is the Linus Pauling Professor of Chemical Engineering, Bioengineering and Biochemistry at the California Institute of Technology. Get to know her research.
Henrietta Moon – a 'global shaper' building solutions for CO2 emissions
Henrietta Moon is the CEO and co-founder of Carbo Culture, a startup that facilitates large-scale CO2 removal from woody waste. The waste is converted into functional biocarbon that can store carbon for 1,000 years. Henrietta has launched and scaled several high-profile global initiatives in technology and has been recognised as a World Economic Forum Global Shaper. She was the youngest person in Finland to become a board member in a publicly traded company. Watch Henrietta's interview at Bloomberg.
Diana Iracheta – an advocate for minorities in STEM
Diana Iracheta is a manufacturing engineer and the founder of the Diana Iracheta Foundation NFP and Latinas in Engineering. She is on a mission to increase the number of Latin women in STEM careers. Her organisations offer scholarships and mentorship and host an annual International Latina Engineer Week. She works for Amsted Automotive as an Automation Design Engineer and has been awarded with the ICCT Pacesetter Award. She is also a co-author of Hispanic Stars Rising: A New Face of Power. Get to know Diana's organisation.

Do you know some bright women in science and technology who could be eligible for the Millennium Technology Prize? The nomination period for the 2024 prize begins on 1st of April 2023. Read more here.