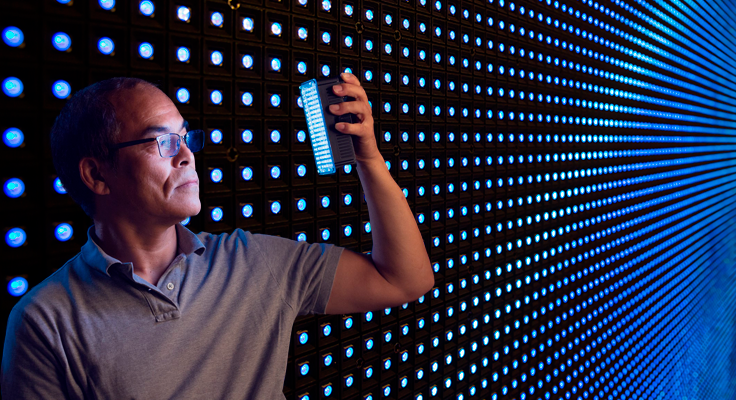 We catch up with the 2006 Millennium Technology Prize winner, Shuji Nakamura, to reflect on the impact of the award, his illuminating LED invention – and what he's achieved since
Shuji Nakamura astonished the scientific community in 1993. More than a century after Thomas Edison created the incandescent lightbulb, Professor Nakamura took the last step in finding a super-efficient natural successor.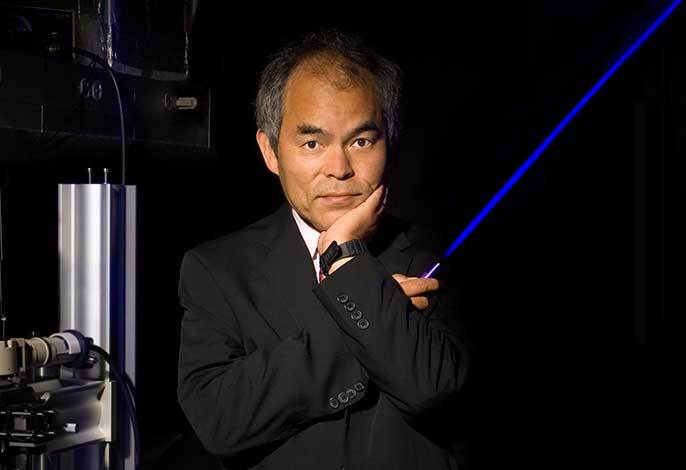 The 39-year-old, who was working for the Japanese engineering corporation, Nichia, unveiled his new invention: a blue light-emitting diode (LED). Others had tried something similar before, but by using gallium nitride as the key element instead of the more usual zinc selenide, Shuji's blue LED actually worked. From there, he was able to add phosphor to develop ultra-efficient white LEDs, the Holy Grail of lighting. They have subsequently been used everywhere from car lights to office buildings. Indeed, you're probably reading this article on your phone, laptop or iPad on a liquid-crystal display backlit by white LED lights.
In 2006, the Millennium Technology Prize judges recognised him for the huge impact his work had made. He fondly remembers the occasion.
"The three major global problems that stem from excessive population are energy shortage, water shortage and food shortage," says Shuji. " I'm proud to see my invention is playing a role in solving these issues."
"It was my first time receiving such a prestigious award. I was over the moon," says the bubbly, friendly 67-year-old.

He was able to use the award's €1 million prize money to personally build on his research. "I also gave some donations to charities in developing countries to help them," he adds.
Brightening poorer communities
Lighting accounts for 20-30% of global electricity consumption and about six per cent of greenhouse gas emissions. But LEDs use up to 90% less energy than traditional bulbs and last up to 25 times longer, with no filaments to burn out. They're often referred to as the "green revolution" within lighting.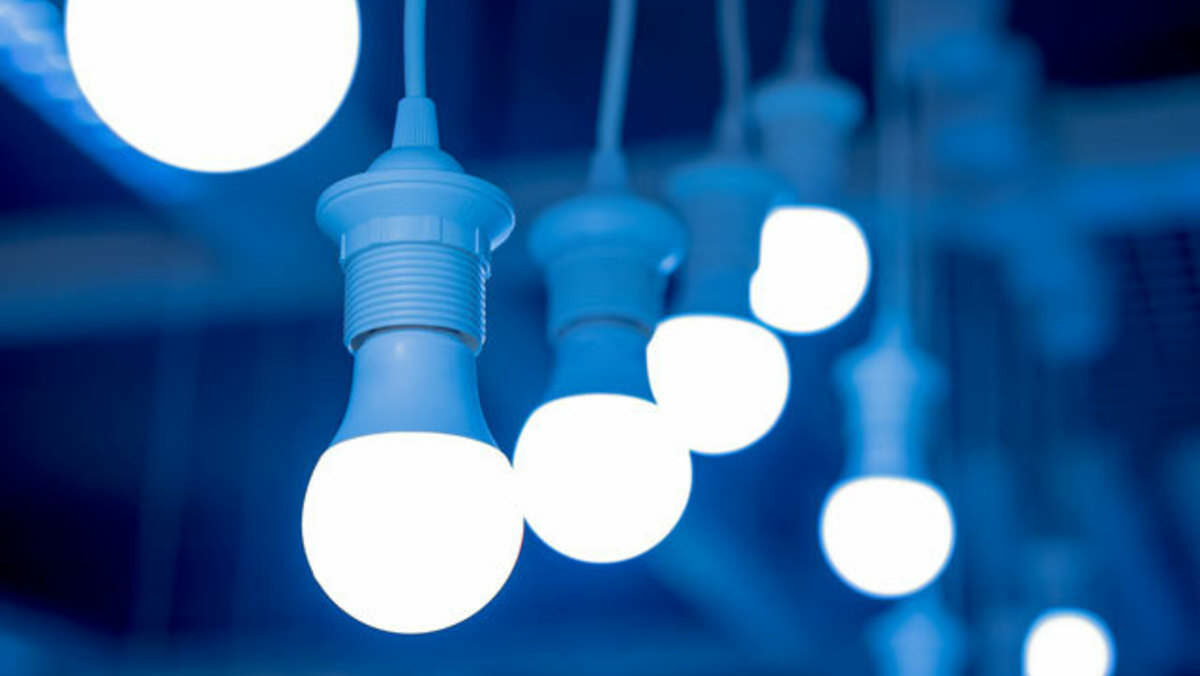 "The three major global problems that stem from excessive population are energy shortage, water shortage and food shortage," says Shuji. " I'm proud to see my invention is playing a role in solving these issues."

In the developing world, where more than a billion people live without access to electricity grids, the efficiency of LEDs means they can be run on cheap local solar power instead.
"Lighting is a major issue in such places," notes Shuji, who also won the 2014 Nobel Prize in Physics for his work – something he believes was in no small way down to winning the Millennium Technology Prize first. "People frequently rely on kerosene lamps, candles and open fires. These can be dangerous, they pollute the environment, and the light they provide is quite dim. Children can't study at night, and have a slimmer chance of getting a good education and changing their future.
"But when an LED is combined with a rechargeable battery and a solar cell, these people can have off-grid lighting. LEDs the size of an orange can generate light 100 times brighter than a kerosene lamp, at a very low wattage. Solar cells can charge the battery during the day, powering the LED at night."
Purifying water through LEDs
LED technology is now being used to provide clean water, too. Many purification plants use mercury lamps to kill microbes in drinking water, but these lamps consume a lot of electricity. By contrast, ultraviolet LEDs, made possible by Shuji's blue LEDs, can purify water directly at the tap, and turn on or off as needed — resulting in huge cost savings.
"Companies are working on creating water bottles that have UV LEDs in their caps," says Shuji. " You could go on a picnic, fetch water from a river and, once you close the lid, the UV light purifies the water by killing all kinds of bacteria and viruses!"
Green farming solutions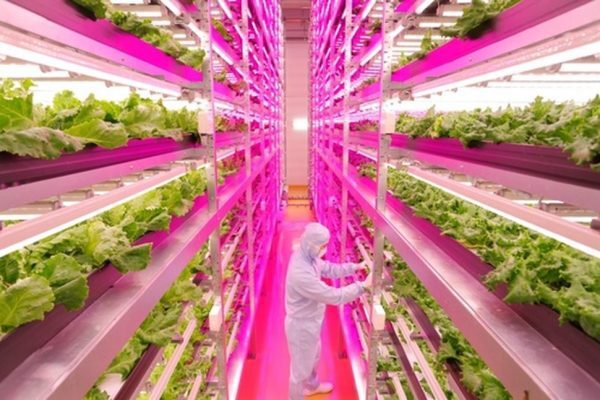 Another hugely important offshoot of Shuji's work has been vertical farming, where crops are grown in stacked layers in artificial controlled environments. The system uses LED light and creates far more food than normal farming using the same land footprint. It can be implemented anywhere from skyscrapers to shipping containers.

"Using LED lighting, plants have a chance to grow all year, and the growth rate is twice that of outdoor agriculture," says Shuji. "Vertical farming requires 100 times less water, too. People are growing vegetables in cities like New York with it."
Still reinventing the future
The scientist moved to the US and became professor of materials science at the University of California (UC Santa Barbara) in 1999. He holds more than 200 US patents for his LED work and beyond, and he's never stopped innovating.

"I am currently working on the next-generation solid state lighting: high-efficiency laser lighting. Rather than blue LEDs, we are using blue laser diodes to make white lamps. Laser lighting is now used for headlamps of cars made by the likes of BMW and Audi. An LED lamp can project for 200 to 300 metres – laser lighting can reach one kilometre. It's very interesting!"

"Technology can solve some of the most basic human problems we face today," Shuji concludes. "I'm an engineering scientist but my work has real-life impact in other fields such as health and food production. My children are very proud!"
An Award-Winning Track Record
Professor Shuji Nakamura was born in Japan in 1954 and gained an engineering doctorate from Tokushima University. Now a US citizen, he has been a professor of Materials Science at the University of California (UC Santa Barbara) since 1999.
The Millennium Technology Prize was the first of many accolades he has received for his work around LEDs, including:
2006 – Millennium Technology Prize
2006 – Global Leader Award, Optical Media Global Industry Awards
2007 – Santa Barbara Region Chamber of Commerce Innovator of the Year Award
2007 – The Czochralski Award
2008 – The Prince of Asturias Award for Technical Scientific Research
2008 – The Japan Science of Applied Physics Outstanding Paper Award
2009 – The Harvey Prize from Technion, the Israel Institute of Technology
2011 – The Technical and Engineering Emmy Award
2012 – The Inventor of the Year Award from the Silicon Valley Intellectual Property Law Association
2014 – The Order of Culture Award
2014 – The Nobel Prize in Physics
2015 – The Charles Stark Draper Prize
2020 – NAS Award for the Industrial Application of Science2021 – Queen Elizabeth Prize for Engineering.
Shuji currently holds more than 200 US patents, over 300 Japanese patents and has published more than 700 papers in his field.
The 2022 Millennium Technology Prize will be announced and awarded in Finland on 25 October 2022. The 2022 Millennium Innovation Forum is on 25–26 October 2022.
Follow us on Facebook, LinkedIn, Twitter and Instagram for more information, updates and great content. Or sign up to our newsletter.
See more from the related articles The technology behind LEDs illuminates, cools and even finds cancer cells – Millennium Technology Prize (millenniumprize.org)