‹ Back to News & articles
Heavy metal purification from lakes – Aino Kuusi and Nikolai Argatoff win 2021 Millennium Youth Prize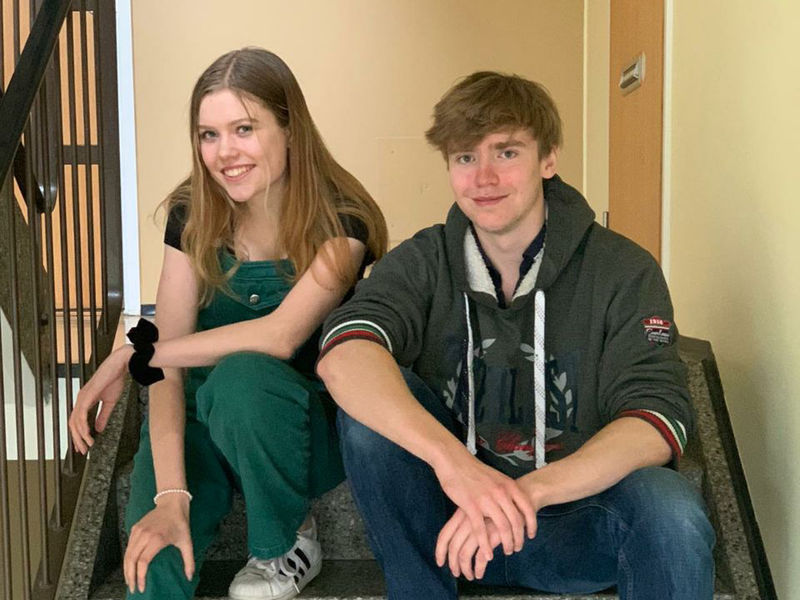 Millennium Youth Prize was organized for the third time in the spring 2021- the competition was about finding the solutions for global sustainable development challenges assigned by the Aalto University Professors. The winners of the prize (5000 euros) were Aino Kuusi and Nikolai Argatoff. Aino Kuusi is studying Bioinformation technology at Aalto University and Nikolai Argatoff was about to start his studies in the medicine in the upcoming autumn.
The winning topic of these young innovators was heavy metal purification from lakes with gene transfer of magnetosomes in bacteria and algae. The outcome responded to the challenge of what kind of properties found in the nature can be utilized using gene transfer. The jury was satisfied with the high quality of the finals and of Kuusi's and Argatoff's work it was especially impressed of the innovativeness and cabability of thinking out of the box.
The second prize (3 000 euros) was awarded to Adam Yousfi and the third shared prize (2 000 euros) to the team of Antti Jokiniemi and Rasmus Ruusu and the team of Eevi Uitti, Elias Pietilä and Anne-Marie Niemelä.
Read more about how Technology Academy Finland encourages young people to share and innovate their ideas on solving global challenges Young Researchers Interested in Innovations and Technology – Millennium Technology Prize (millenniumprize.org)
Millennium Youth Prize is a challenge contest for students aged 19 and under. The contest was established in 2018 to encourage young people to think innovatively and to foster their interest in science and technology. The contest is organized by Technology Academy Finland in collaboration with Aalto University, University of Helsinki, and Tampere University as well as LUMA Centre, the science education network of Finnish universities.