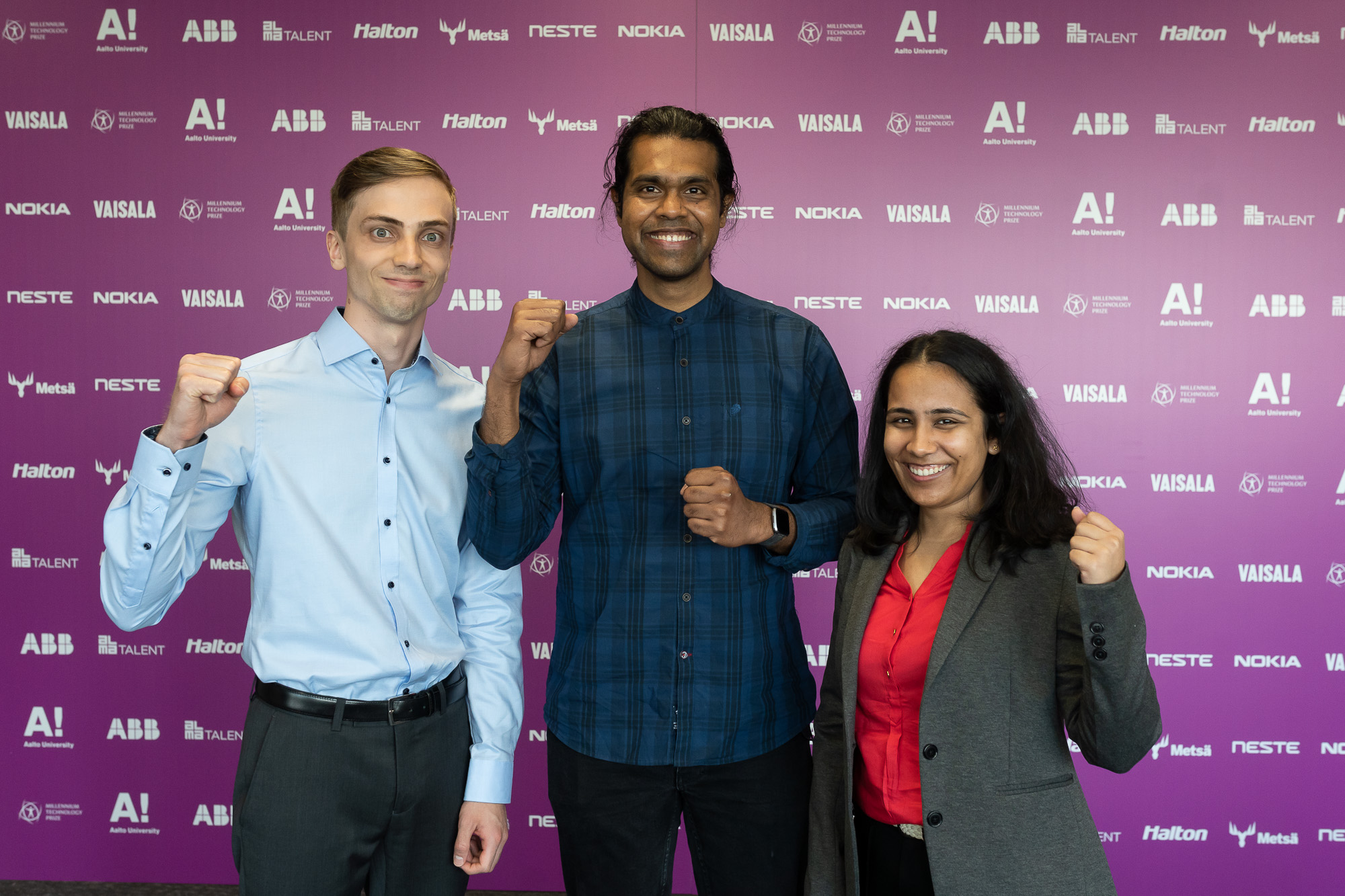 Sachin Kochrekar from the University of Turku has won the first ever Millennium Pitching Contest, our competition for doctoral candidates with a task of solving grand challenges of our time. The first prize was 10 000 euros.
Kochrekar's innovation is a method for converting carbon dioxide into fuel using renewable sources of energy, and thereby helping to mitigate climate change and close the carbon cycle.
"All aspects of the pitch were very well explained, and the work has high environmental impact", said Yrjö Neuvo, Chair of the contest's jury and professor emeritus at Aalto University.
The jury was highly impressed at the quality of all the five pitches in the final round of the contest.
"All the pitches focused on global challenges. We had energy, environment and health so all the important challenges were included in the contest final", Yrjö Neuvo said.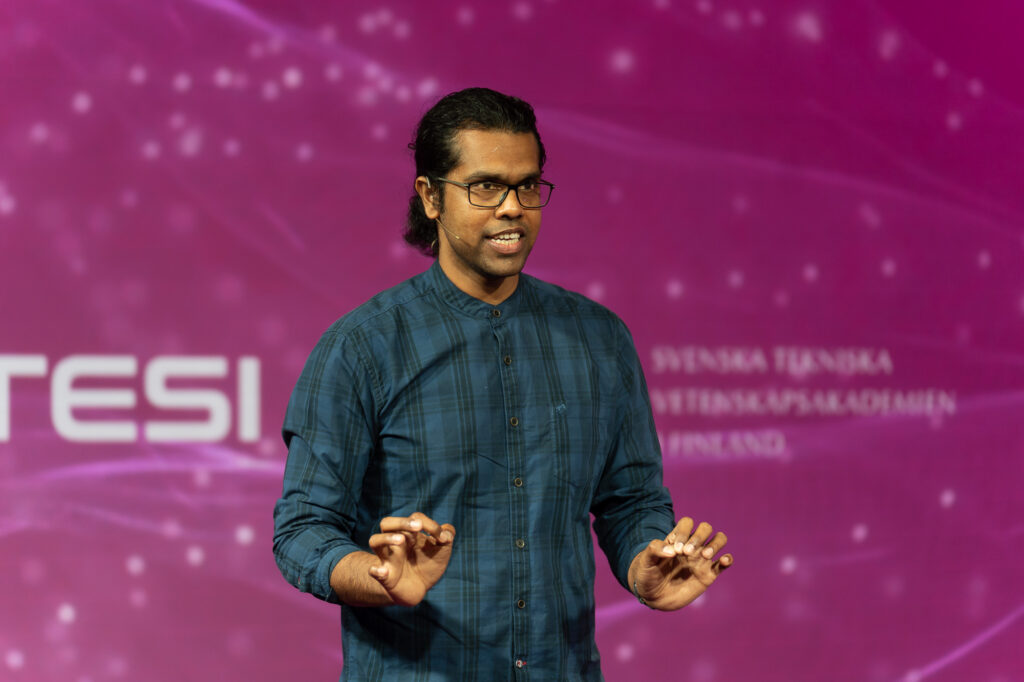 Second and third prizes for cancer detection and air pollutant detection
The second place of the contest was awarded to Shruti Jain, also from the University of Turku. Her innovation is a nanoparticle-based blood test for early detection of cancer.
"The work was very clearly explained, and the idea was very innovative. It has potentially high societal value. The impact will depend on how easily the innovation can be adopted", said Yrjö Neuvo about the jury's decision.
The third prize was awarded to Samu-Pekka Ojanen representing Vaisala, a company for environmental and industrial measurement.
The jury sees a lot of future potential in Samu-Pekka Ojanen's innovation, a gas sensor network in cars for real-time monitoring of air pollutants.
"We were very delighted about his excellent multi-disciplinary approach. We also noticed that industrial participation helps in the future use of the technology. Samu-Pekka Ojanen's work can solve many urban challenges."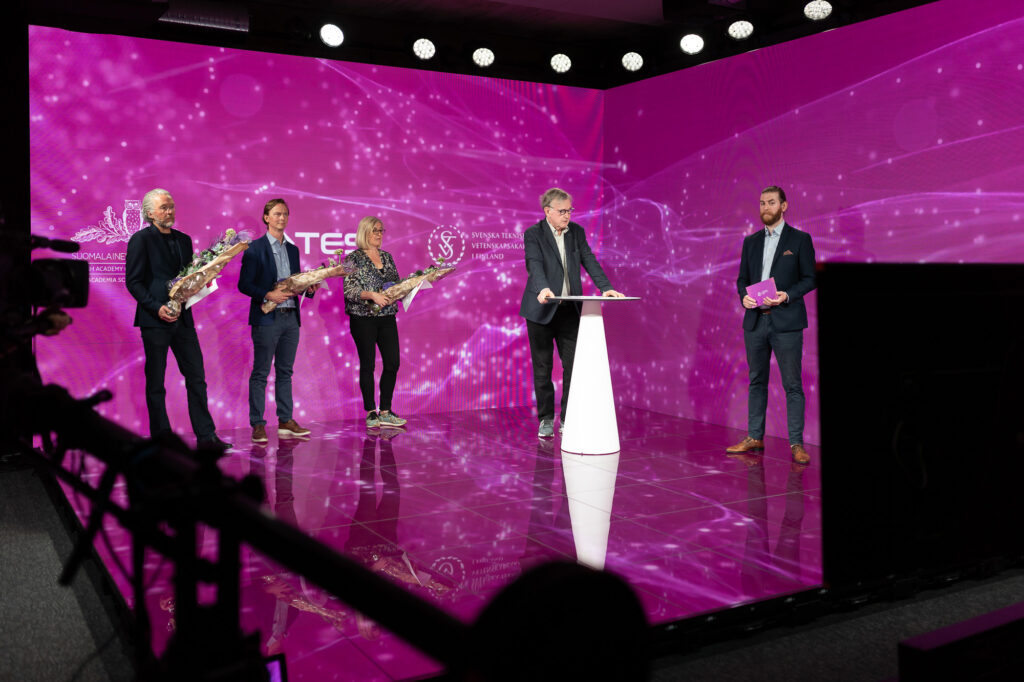 About the contest
The Millennium Pitching Contest participants represented the Millennium Technology Prize partners, the partnering universities, VTT (Technical Research Center of Finland) and the Millennium Innovation Forum event partners. The contest was organized by Technology Academy Finland as part of the Millennium Innovation Forum 2021 programme.
The contest began in March 2021 with an online pre-selection. An interdisciplinary jury chose five finalists based on the pre-selection submissions.
The contest was supported by:
prize, 10 000 euros, Finnish Academy of Science and Letters
prize, 5000 euros, Tesi (Finnish Industry Investment Ltd)
prize, 2000 euros, Svenska Tekniska Vetenskapsakademien i Finland
Watch Sachin Kochrekar's pitching video from the pre-selection round: