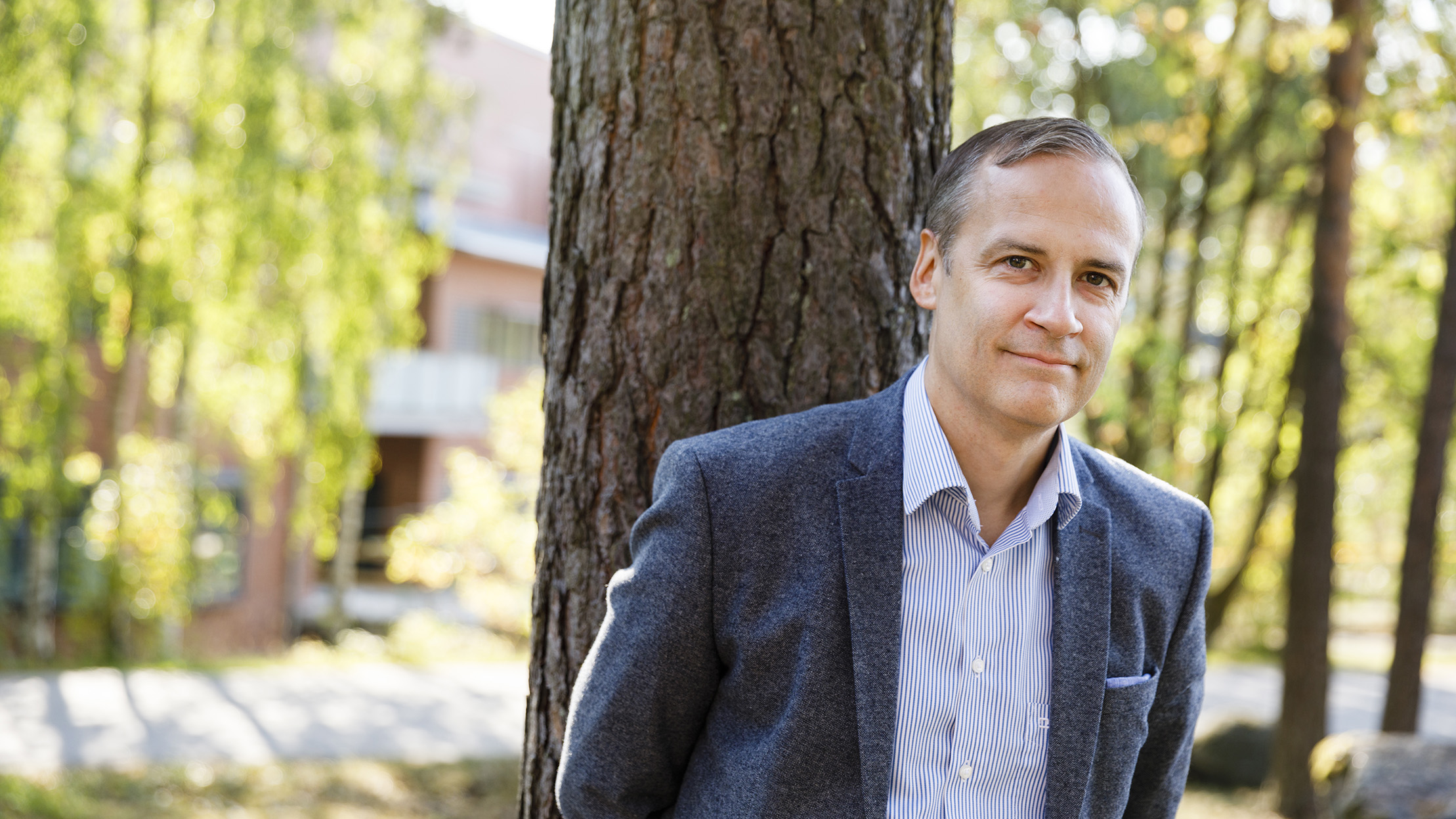 Believe it or not, it's not just small firms and start-ups who can dream up truly disruptive products or ways of working.
Finnish forest industry organisation Metsä Group has set up a separate company geared solely towards dreaming up fresh inventions and methods: Metsä Spring.
The Millennium Technology Prize spoke to Niklas von Weymarn, Metsä Spring Ltd's CEO, to learn how big firms can drive innovations for a better life.
What issues that require fresh solutions are you facing in your industry?
NvW: The big question in Europe is how acceptable it is to use wood as a raw material. This is partly because forests play a big role in mitigating climate change and preserving biodiversity.
Many of these discussions occur in Brussels [at the European Commission] and we follow them very closely because the strategies and legislations that emerge can limit how much wood we can use. So, we need innovation to help us use wood – or an alternative material – sustainably and efficiently.
How is Metsä innovating to help?
NW: Following the declining demand for print and graphic paper, we made the decision to exit the paper production business in 2005. Today, we still produce the pulp raw materials for paper, but we have a growing focus on new uses for wood, and other innovations. We have two major ongoing development projects through Metsä Spring.

The first involves upgrading paper-grade pulp into textile fibres, to make clothing and non-woven products. Our second project is concentrating on the production of a new kind of 3D wood fibre packaging. There is a big opportunity here to replace plastics [found in the sort of packaging used for the likes of eggs and even mobile phone cases].
We aim to provide a sustainable alternative to materials made from fossil-fuels or resource-intensive cotton cultivation.
Is there any truth in the common perception that innovation is harder for bigger companies and that start-ups and small companies have the edge?
NW: Large companies have business development units with their feet firmly on the ground, who require quite mature ideas before they get interested.
Before a company can say it has successfully developed a new product, it has to prove that the manufacturing will run smoothly and that the product will be financially viable. As a result, the process of getting a new product to the market can take many years.

Big companies, typically, have to focus on operational processes, with clear guidelines and highly organised ways of working. This can lead innovation to be slower and more incremental.

This is also why you look outside the firm at start-up companies, research them and talk about mergers and acquisitions because they might have really interesting ideas.
For instance, innovation within big pharma companies is not efficient enough. So, they buy, acquire, merge with or work with smaller companies and start-ups on developing new products. This method works well in the forest industry too.

The last decade has seen more and more start-ups emerge in our sector, especially in Finland and Sweden. We have invested in three such companies. One is using very small wood chips to make a composite product, which is then used to make items such as furniture. The second company is using sawdust and extracting chemicals used in technical applications and cosmetics. The third is extracting chemicals from birch bark, which can be used to make cosmetics and other products too.
In what way is innovation harder for smaller firms?
NW: In my experience, small companies eventually need a big company to help them scale up. Big companies have the muscle power to invest a lot in innovation. They can also wait for a longer time for a return on investment.
For example, we have put approximately €45 million into our textile fibre development project, an innovation that is not yet profitable. We have also invested around €20 million in the 3D fibre product project. These are significant "upfront" investments that small companies and start-ups would not be able to make alone.
Smaller companies can develop the same product, but to take it to market sooner, to receive more funding, or even to make it genuinely successful, they need more resources.
Often, when a start-up comes to big companies with a product or idea, the further development and testing needed is too big to sway the business development units. The gap between what the start-up has achieved and what the bigger firm would require as a starting point is simply too wide.
That is why we have established Metsä Spring. It's a separate firm set up to handle a higher risk level related to new products. It can thus help smaller companies mature their projects to the level where the big business development units can take over.
We are trying to close the gap by bringing in people who understand venture capital, angel investing and the ins and outs of small companies and start-ups.
So collaboration between big and small companies is the way forward?
NW: Yes. We need innovation and research and development from both small and large companies. It is an innovation ecosystem – a network of companies and organisations working together.
A distinct arm like Metsä Spring gives us the tools to efficiently navigate this ecosystem, by providing the flexibility and agility for innovation, while also providing avenues for collaboration with smaller companies.
Metsä Group is a partner of the Millennium Technology Prize.