‹ Back to News & articles
"We always try to solve the most extreme version of a problem" – Thierry Klein from Nokia Bell Labs shares how to make an industrial research laboratory thrive
They created the transistor, they're working on 6G and now they're enabling a cellular network on the Moon. Nokia Bell Labs has quite a few innovations under its belt, and more are coming. How exactly have they stayed at the cutting edge of innovation for almost a hundred years?
To some, the prospect of sending messages on the Moon seems like something out of the future. However, it is highly likely that the Moon will have its first cellular network later this year as a result of an ongoing collaboration between Nokia Bell Labs and NASA. The interest in planetary exploration is on the rise, and effective communication will be a critical component of any future lunar mission. Astronauts will not only need to communicate with each other but also require mobile voice and data capabilities for various applications, including high-definition video streaming and remote monitoring of sensors and instruments.
The project began in 2018 when scientists at Nokia Bell Labs realised that network technology conditions on the Moon are very similar to those on Earth. The company already had devices suitable for these conditions. "We had built portable, compact and lightweight network devices for public safety and emergency response situations and understood that, with further development, these could be used to bring cellular networks to the Moon," explains Thierry E. Klein, President of Bell Labs Solutions Research at Nokia Bell Labs.
Although the Bell Labs researchers had the necessary technology for these networks, they knew that they couldn't complete the mission alone. They needed collaborators who could take the technology to the Moon and land it there. After a few years of initial development, NASA invited Nokia Bell Labs to propose their ideas, and now, in 2023, the lunar network is almost ready for takeoff.
In just five years, what had seemed difficult and unachievable to some has become a realistic business venture. Klein says that this project was guided by a question the research lab constantly asks when developing new research ideas: what is the most extreme version of this problem, and how can we solve it? "If we can solve the most extreme problem, we can solve other versions of the problem as well," he explains.
Focusing on the most challenging obstacles inspires researchers, engineers and designers to pursue ambitious projects and creative thinking. "The people who work for us are curious to learn how things work or why they don't work. They recognise problems that they face themselves or that other people struggle with and then try to solve those problems," Klein says.
How far is the future? Nokia Bell Labs focuses on 5, 10 and 20-year horizons
To remain at the cutting edge of innovation, the lab needs to focus not only on the current goal but also on the next. This forward-thinking approach has led to numerous breakthroughs, from the invention of the transistor and laser technology to the development of the UNIX operating system and C programming language. The work of Bell Labs researchers has earned several Nobel Prizes and Turing Awards.
Founded in the 1920s, Nokia Bell Labs has managed to remain innovative for nearly a century – a challenging feat. Many companies establish their own innovation spaces, hubs and research centres but struggle to achieve a return on investment.
According to a 2015 report by the consulting firm CapGemini, many corporate innovation labs struggle due to unclear focus, a lack of leadership and their inability to scale innovations. The report suggests that most innovation centres commit one of two "cardinal sins": they either focus too much on distant future prospects or become entangled in routine projects.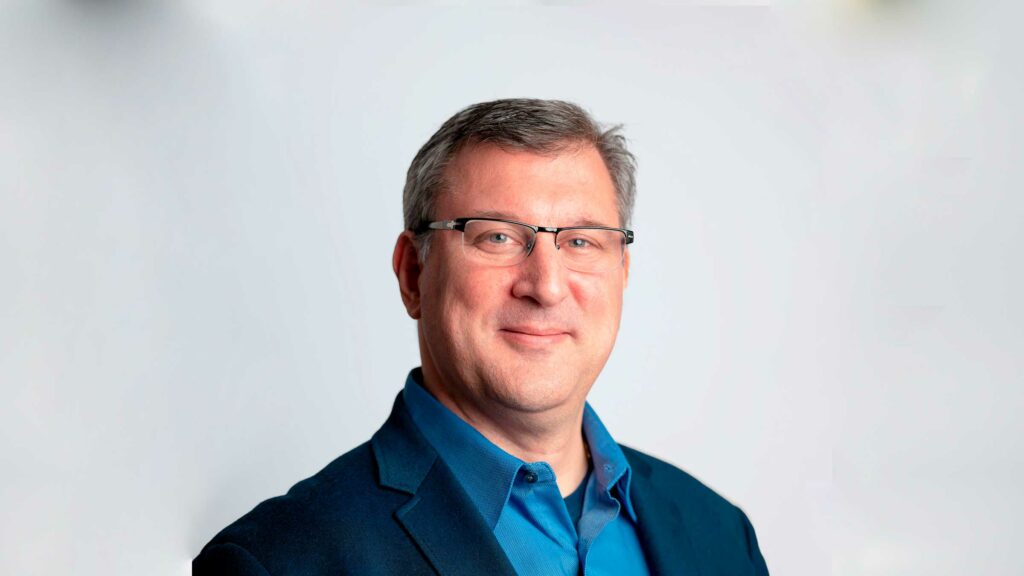 Klein explains that the Bell Labs teams typically focus on what the world will look like in the next five to ten years and determine what they need to do now to meet that vision. "For some technologies, a 20-year horizon may be relevant, but for others, it is too distant."
Klein contends that the software and hardware domains have different horizons, which requires that innovation timelines be tailored to the specific domain. "A typical technology generation's lifespan is ten years. This is true, for example, for technologies such as 4G, 5G and 6G. However, if we look at the rapid progress of AI technologies between 2022 and 2023, we can see that significant advancements can occur within a few months."
Klein believes that long-term thinking remains critical to innovation since preparing for the long term enables a company to be ready when the time is right. "What is considered short term now was long term some years ago."
What kind of added value can an industrial research lab bring into the innovation space?
The greatest advantage of corporate research laboratories is that they can derive research ideas from the real-world problems and pain points that companies face. Klein provides a concrete example of how his team sources new research ideas.
In 2019, Klein and his colleagues met with the CEO of AeroFarms, a vertical farming company based in New Jersey. Nokia Bell Labs had no prior experience or ongoing projects related to vertical farming, a type of farming that uses vertically stacked layers to produce larger amounts of food on the same amount of land, but their objective was to understand how vertical farms operate and what kind of problems they face.
The CEO highlighted challenges related to improving productivity, efficiency and safety at the farm. The Bell Labs team realised that industrial automation combining AI, machine learning, computer vision, robotics and networks could potentially solve these problems. This mutual interest in solving the same problems led to a collaboration rooted in the concrete use case of AeroFarms.
This example demonstrates that developing broad capabilities in areas such as computer vision can lead to projects in any industry, further developing these capabilities. Klein emphasises the importance of collaboration and exchanging ideas, stating that industrial research institutions cannot replace academic ones but both play crucial roles in the innovation ecosystem. Nokia Bell Labs has several collaboration projects with academia as well as industry partners.
Klein believes that the real world is much more unpredictable and complex than the laboratory – something that works in the lab might not work in real life. Therefore, the value of industrial research institutions like Nokia Bell Labs lies in their ability to bring things out of the laboratory and apply them to demanding real-life conditions.
Klein has a unique bird's-eye view of the future of information technology, so it pertinent to ask what is on the horizon for Nokia Bell Labs' researchers for the next ten years. He believes that the fusion of physical and digital worlds in consumer, enterprise and industrial contexts is one of the most interesting trends. "Currently, we try to understand how to create these entities and what kind of software technology and connectivity is necessary to support the most extreme versions of this fusion."
Thierry Klein is a member of the International Selection Committee for the Millennium Technology Prize as of April 2023.
Thierry Klein's tips on how to make a corporate research laboratory successful
What makes a corporate research lab thrive? Klein gave his three top tips for leading innovators toward success:
Appreciate the value that research brings and create a clear connection between the company and the lab. "Nokia Bell Labs is the research arm of Nokia, and the success of the company builds on the technology foundation that Bell Labs brings. We help the company move into the future."
Lead with the big picture. "The organisation determines high-level themes that we will explore in the future, but the researchers are the best people to draft more specific research questions and explore even disruptive ideas."
Don't underestimate the value of casual conversations. "Important thoughts and ideas are often shared when people from different backgrounds and job titles come together for lunch or casual get-togethers. Even in remote work, we encourage people to share what they are working on and arrange internal seminars where people can inspire each other with their projects or ask for help with their challenges."