The World Wide Web became available to the public in 1991. It is now an irreplaceable tool for all Internet users.Tim Berners-Lee has had a goal since the creation of the Web of making the core Web technologies available at no cost.
"The decision to make the Web an open system was necessary for it to be universal. Had the technology been proprietary it would probably not have taken off. You can't propose that something be a universal space and at the same time keep control of it."
The Web is a system of interlinked hypertext documents accessed via the Internet, a world-wide communications infrastructure developed for the robust transfer of information in the 1960s and 1970s.
The Web is one of many Internet-based communication services. Other computer software that uses the Internet includes electronic mail and entertainment applications such as games.
The first server and Web browser/editor software provided the foundation for the Web. Berners-Lee also produced first versions of the HTTP protocol, HTML language and URIs (Unique Resource Identifiers, sometimes called URLs). These allow Web users to access information in a variety of formats using just one program (a web browser).
Prior to the invention of the Web, exchanging information was more complex because people had to know lots of details about specific systems. The Web hid those details and provided a single interface for interacting with any type of of underlying hardware or system.
The Web also showed the true potential of hyperlinks. Quick browsing allows readers to escape from the fixed, sequential organisation of information.
Berners-Lee believes that the future of the Web lies in the creation of a so-called "Semantic" Web. Currently, Web pages are designed to be read by humans. The Semantic Web is about marking data so that the testing of relationships between different datasets can be automated.
A Semantic Web could hand routine tasks over to machines, making the finding, sharing and integration of information much easier. Vast resources of information could then be used in much more efficient ways, allowing people to engage in more creative activities.
Read more about Millennium Technology Prize winners
Lean more about the 2004 Millennium Technology Prize innovation.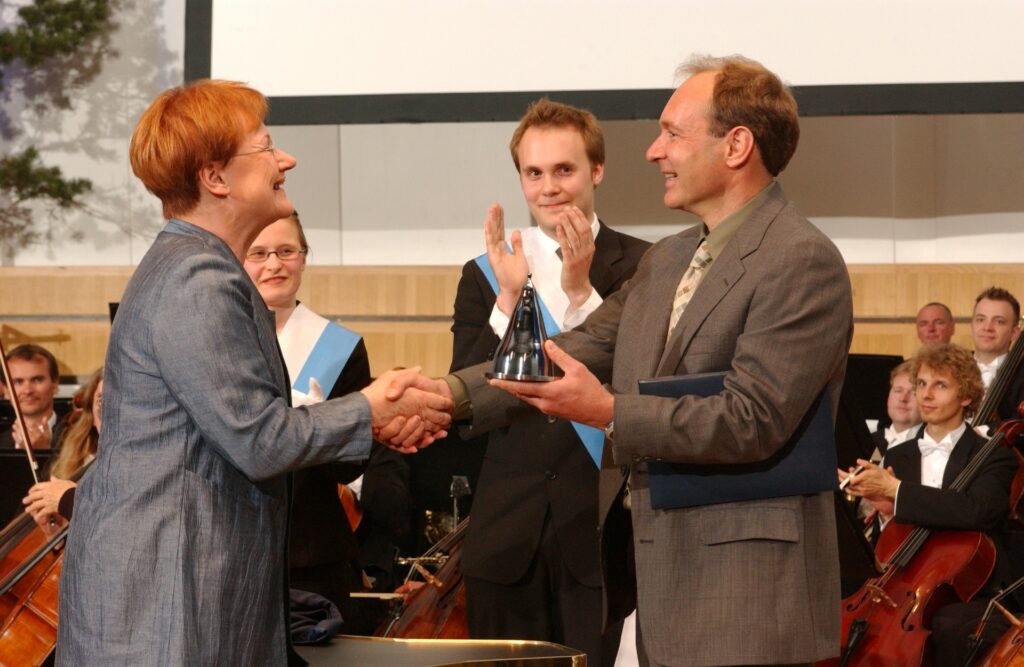 ---