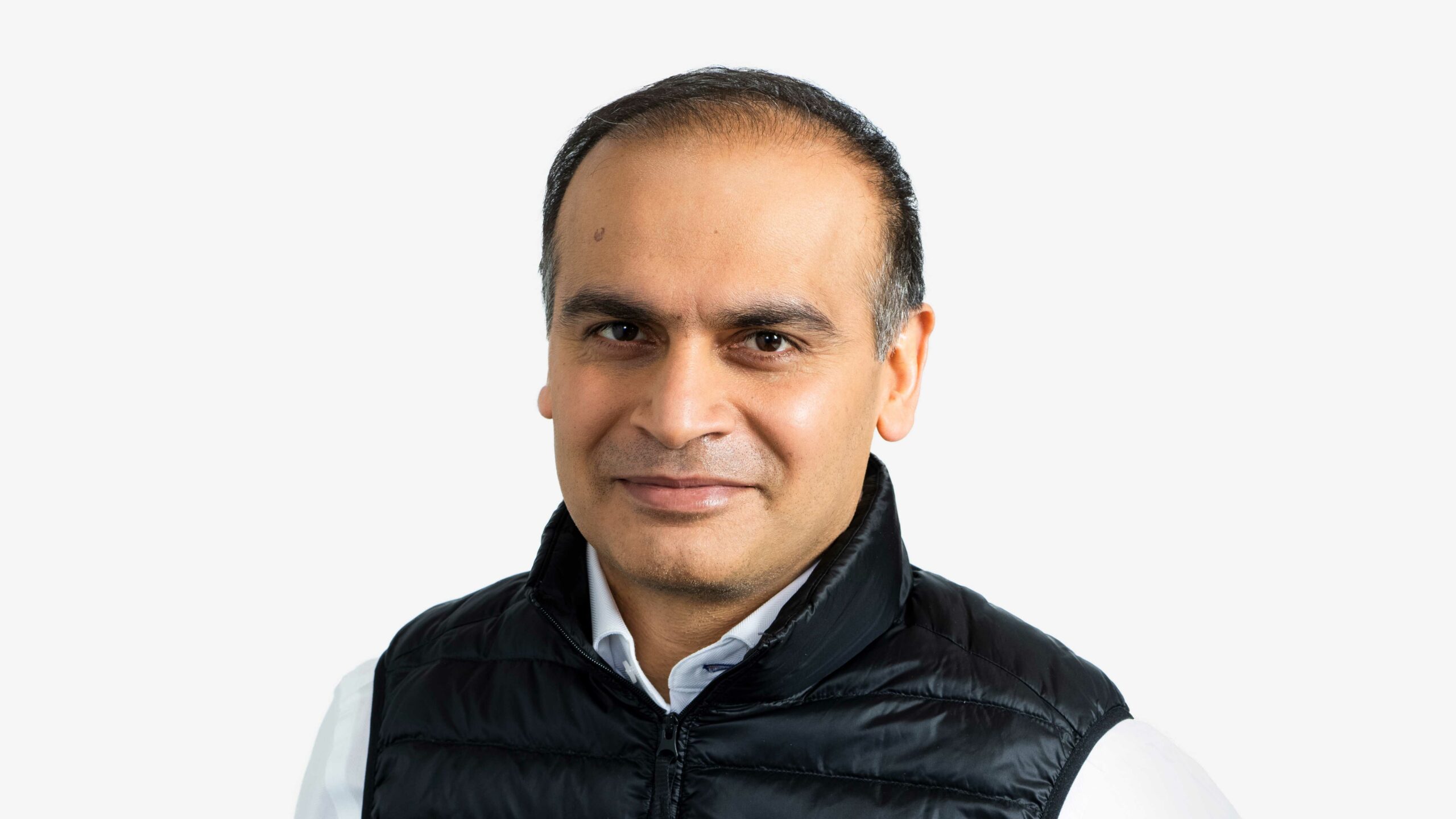 Nishant Batra, Chief Strategy and Technology Officer (CSTO) at Nokia, believes that we are on the cusp of a new digital era. Ahead of the Millennium Innovation Forum, he spoke to the Millennium Technology Prize about exciting new developments in the world of telecommunications, and how he envisions the industry will chart the course for a more connected, inclusive, and sustainable future.
Q: Can you tell us more about your talk at the Millennium Innovation Forum, The Future of Networks: From Connectivity to Togetherness? What do you mean with this statement?
NB:
The coming decade will be marked by unparalleled technological progress that will shape life as we know it. By 2030, the world will have undergone a significant transformation.
The coming era of connectivity will fuse human, physical and digital worlds and deliver a network that takes us from connectivity to togetherness, information to knowledge, and effectiveness to purpose. It will make humans more efficient and redefine how we live, work, and take care of the planet.
The world is facing several challenges today. The first and foremost is whether the planet is going to have a sustainable future. The second is whether productivity is increasing in economies. The third challenge – one that I am particularly passionate about – is inclusivity. Are we progressing collectively, together, as a planet?
The pandemic widened the digital divide between the haves and the have nots. But it has also made clear that connectivity is a basic human right, like food, water, and shelter.
Our world must progress sustainably, inclusively, and productively. In short, it must progress through togetherness. Connectivity, then, must be the bedrock for bringing the planet together, by connecting individuals, connecting societies, and connecting industries. Advances in connectivity have always ushered in tremendous societal and economic changes – and with the metaverse era, we have a responsibility to ensure that these changes result in increased productivity, efficiency, and inclusivity for all, and help us build a sustainable world – together.

Q: Nokia's Technology Vision 2030 states that the major drivers of the future are going to be digital-physical fusion and human augmentation. Could you explain what these concepts mean?
NB: We are on the cusp of a new era – a digital revolution – marked by the disappearing boundaries between the physical and the virtual worlds.
In the coming years, there will be a digital representation of everything in physical reality that can be "digitally twinned." In a sense, this digital replication has already started. This interview is taking place virtually. Classrooms have become virtual. Factories, mines, and bridges are now digitally controlled. And all this is just the start. As the technology improves and becomes more pervasive and inclusive, we will see a fusion of the physical and digital worlds to a point where sensory outputs can affect the physical world, and where physical entities can be recreated – or twinned – in the virtual world in real time.
The next stage in this digital revolution is the augmentation of humans in the virtual world. This augmentation will not be limited to a two-dimensional video, but instead take the form of a three-dimensional immersive placement of our own virtual twins. So, for example, our conversation today would happen in a 3D, possibly holographic, environment, where we are not looking at each other through a video conferencing software, but interacting with representations of ourselves.
A key aspect is the role of the human actor in this virtual world: influencing, impacting and manipulating real world objects. For example, operating a factory line through the factory's digital twin, or delivering a full classroom training virtually and conducting examinations. In short, we should be able to interact like virtual icons in gaming, to influence the real world.
This is why we see physical-digital fusion and human augmentation as the drivers of the future: they have such huge potential to enhance productivity, support evolving consumer needs, and connect people across the planet. What we need to ensure though is that these benefits are inclusive, and don't exclude parts of society.
Q: What major global challenges can telecommunications technology like 6G help us solve in the future? What obstacles stand in the way?
NB: 6G will be as much about sensing as it is about communications. It will not just connect a few thousand devices or smartphones per square kilometre – it can connect millions of sensors per square kilometre. 6G can help us better detect signals and changes, enable us to better process and analyse data, and then finally, allow us to action based on this knowledge and use it to influence the physical and digital world.
Again, the challenge is ensuring we are doing this ethically and sustainably. 6G must advance the vision of togetherness. We need to make sure the digital revolution occurs in a cohesive, sustainable, and collective way. Otherwise, the benefit will only be for a select few and not for the planet as a whole.
With 6G of course there will also be technical challenges. 6G will require completely new dimensions of computation, and new research in the wireless and fixed domains. Finally, we will have to solve potential regulatory hurdles, as this technology will impact across all of society, and all industries.
I am confident we will solve all these challenges in the coming decade. The industry has some of the best minds at the task, and I believe fora like the Millennium Innovation Forum are an excellent platform to host discussions on these important topics, as they convene experts across industries, academia, and governments.
Q: How can we ensure that the adoption of 6G is inclusive, closes the digital divide and advances togetherness?
NB: If you look at the history of the telecommunications industry, we have advanced from the telegraph to fixed communications, then on to mobile phones, the internet, and the Internet of Things (IoT). The arrival and adoption of every new generation of technology has been faster than that of the generation before.
3G adoption within emerging economies lagged behind adoption in developed economies by several years. 4G lagged by a few years. 5G is going to be adopted by emerging economies within a year or two of the developed markets. As you can see, the gap in the adoption rate has been closing.
Inclusive adoption happens when we are able to deliver a technology to those at the top of the pyramid as much as to those on the bottom. That means innovation must happen across the pyramid, too.
Because 6G is built for delivering value across the pyramid – not just for a wide area network, but for every area where it is needed – the adoption of 6G will be relatively faster all around the world. For a truly inclusive adoption, we must also make sure that the cost for delivering 6G is acceptable to not just developed economies, but also to the rest of the world as well.
Q: What is your advice to aspiring innovators and researchers who are looking to harness the power of telecoms technology to solve the biggest challenges facing our world today, and to enable connectivity and togetherness?

NB: Do not limit yourself with the knowledge of what is possible today, but aspire beyond. Be limitless in your inventions and discoveries. The only boundaries that you should keep in mind should be those that are directional. Orient your research towards the prospect of a safer, sustainable, and inclusive world – not for one individual, but for all the inhabitants of this planet.
Nishant Batra will be speaking on Digital Transformation at the Millennium Innovation Forum, which will be held from 25-26 October. To learn more about the Forum and buy tickets, visit: https://millenniumprize.org/events/millennium-innovation-forum/
Nokia is a partner of the Millennium Technology Prize.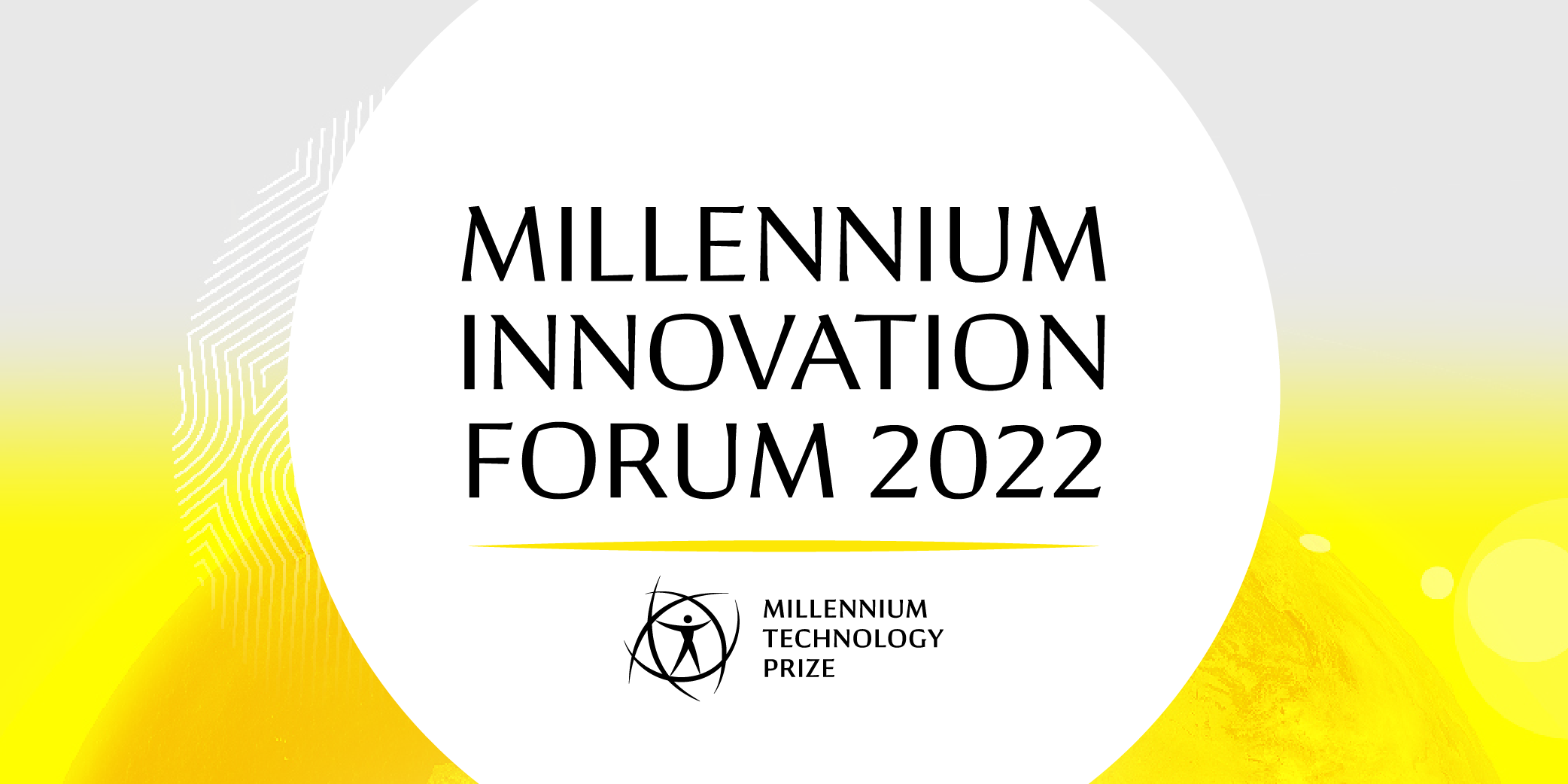 Prestigious Millennium Innovation Forum announces impressive line-up of world-renowed speakers.
October event in Helsinki to bring together leading investigative journalist Christo Grozev, Google's first female engineer and former CEO of Yahoo, Marissa Mayer, and many others to discuss how technology can help us overcome the world's biggest challenges.