‹ Back to News & articles
Why Nominate Someone for the Millennium Technology Prize? The Award Can Impact the Individual, the Industry and Society at Large

In April 1974, physicist Tuomo Suntola found himself in an empty research laboratory gazing at the periodic table of elements hanging on the wall. Then and there, he conceived a theory for producing ultra-thin films for electronic devices without compromising their structural integrity or quality.
At the time, Suntola was employed as a researcher for a Finnish medical technology company and tasked with establishing a research and development unit from scratch. With no equipment at his disposal, Suntola was forced to rely solely on his own intellectual prowess and ideas.
Little did he know that the theory he developed, now famously known as atomic layer deposition, or ALD, would eventually revolutionize various industries and lead him to receive numerous awards, including the prestigious Millennium Technology Prize.
The Millennium Technology Prize is a one million euro prize awarded every two years for groundbreaking technological innovations. Established in 2004 by the Finnish government, the prize has been given to 11 innovators. Prize-winners include world-renowned scientists such as "the father" of the world wide web, Tim Berners-Lee; pioneer in directed evolution, Frances Arnold; and the developer of modern solar cell technology, Martin Green. Get to know all the previous winners here.
After winning the prize in 2018, Suntola has been actively sharing the story of atomic layer deposition (ALD) on different stages, from university talks to the Global Young Scientists Summit in Singapore. He firmly believes that prizes such as this serve as a crucial conduit for the general audience to gain insights into the innovation process.
"While technological breakthroughs have become ubiquitous in modern times, only a handful of people can truly appreciate the tremendous effort required to bring them to fruition. In-depth research is the cornerstone of any significant advancement in industrial contexts."
For several years, Suntola played a pivotal role as a co-owner, advisor and board member at Picosun Oy, a Finnish ALD company that was established to commercialize Suntola's groundbreaking theory. In 2022, Applied Materials Inc. acquired the company, and Picosun currently boasts headquarters in Espoo, Finland; subsidiaries in Germany, the USA, Singapore, Japan, South Korea, mainland China and Taiwan; and offices in India and France. Additionally, it has established a global sales and support network comprising distributors and representatives in over 30 countries.
Different genders, ethnic minorities and innovators from the Global South need to be recognized in the innovation ecosystem
The next Millennium Technology Prize will be awarded in 2024, and the nomination period begins on the 1st of April 2023. The prize seeks to award innovations that contribute in a major way to the well-being of humankind and society on a global scale.
It is a cause for concern that the current innovation landscape is largely dominated by innovators hailing from North America and Europe. The selection committee for the Millennium Technology Prize encourages greater diversity in this year's nominees.
"We firmly believe that individuals all around the world are making noteworthy technological advancements that could benefit the planet. Unfortunately, not all contributions are reflected in the nominations received," says Minna Palmroth, a Finnish space physicist who chairs the Technology Academy Finland board, which is responsible for the Millennium Technology Prize. The committee encourages nominators to expand their horizons and consider a wide range of potential candidates. They even encourage nominators to submit multiple nominations.
This year, the nominating process has been streamlined to make submitting a nomination effortless.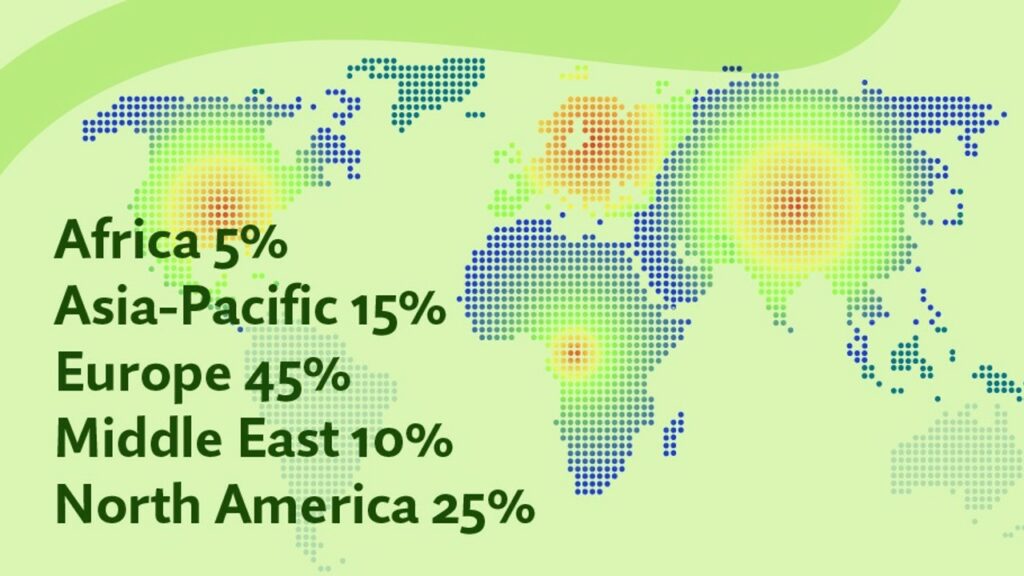 In order to safeguard our shared future, it's imperative that a new generation of innovators emerges from all corners of the globe and from all walks of life. Markku Ellilä, CEO of Technology Academy Finland, underscores the significance of achieving gender balance in the selection of these innovators. "In the previous round, the share of women nominees increased from 11% to 28%. We wish to see this percentage continue increasing in the upcoming round."
Further emphasizing this point, Palmroth highlights the multitude of examples that demonstrate how a diverse array of innovators is closely tied to the diversity of individuals who utilize these innovations. In short, people get excited about things that are created by people they can identify with.
"By embracing a wide variety of innovators, we can ensure that our innovations will have a significant impact on the lives of individuals from all backgrounds," she asserts.
Prize-winning innovations can also come from companies – not just academia
For centuries, companies have made substantial contributions to research and innovation, playing a pivotal role in advancing the world's knowledge and technology. A significant number of graduate degrees as well as research projects are done in collaboration with enterprises, further strengthening the ties between academia and industry.
According to Ellilä, companies possess a deep understanding of the process that transforms basic research into commercial success, as evidenced by the numerous Nobel prizes awarded to corporate research institutions such as Bell Labs (now owned by Nokia) and IBM's research centre.
The Millennium Technology Prize places a strong emphasis on commercial success as a key criterion. The committee encourages companies to nominate their employees or partners from universities or other firms for the award. Ellilä points out that being recognised by such a globally renowned award can significantly enhance a company's reputation and even revenue.
"Submitting a nomination can increase the chances of one's accomplishments gaining international recognition. This, in turn, can lead to greater visibility and commercial success bringing glory not only to a single company but to the entire industry"
Make a nomination – this is what the ideal Millennium Technology Prize winner could look like
Making a nomination for the Millennium Technology Prize is easy. The prize is awarded to an individual or team behind an innovation that has successfully benefited humankind and the planet. Below we list the main criteria that the selection committee is looking for.
The nominated innovation should:
Enhance quality of life and promote sustainable development
Generate applications with global commercial viability
Create new accessible socio-economic value
Stimulate further cutting-edge research and development in science and technology