‹ Back to News & articles
Speech by Professor Päivi Törmä, Chair of the International Selection Committee of the Millennium Technology Prize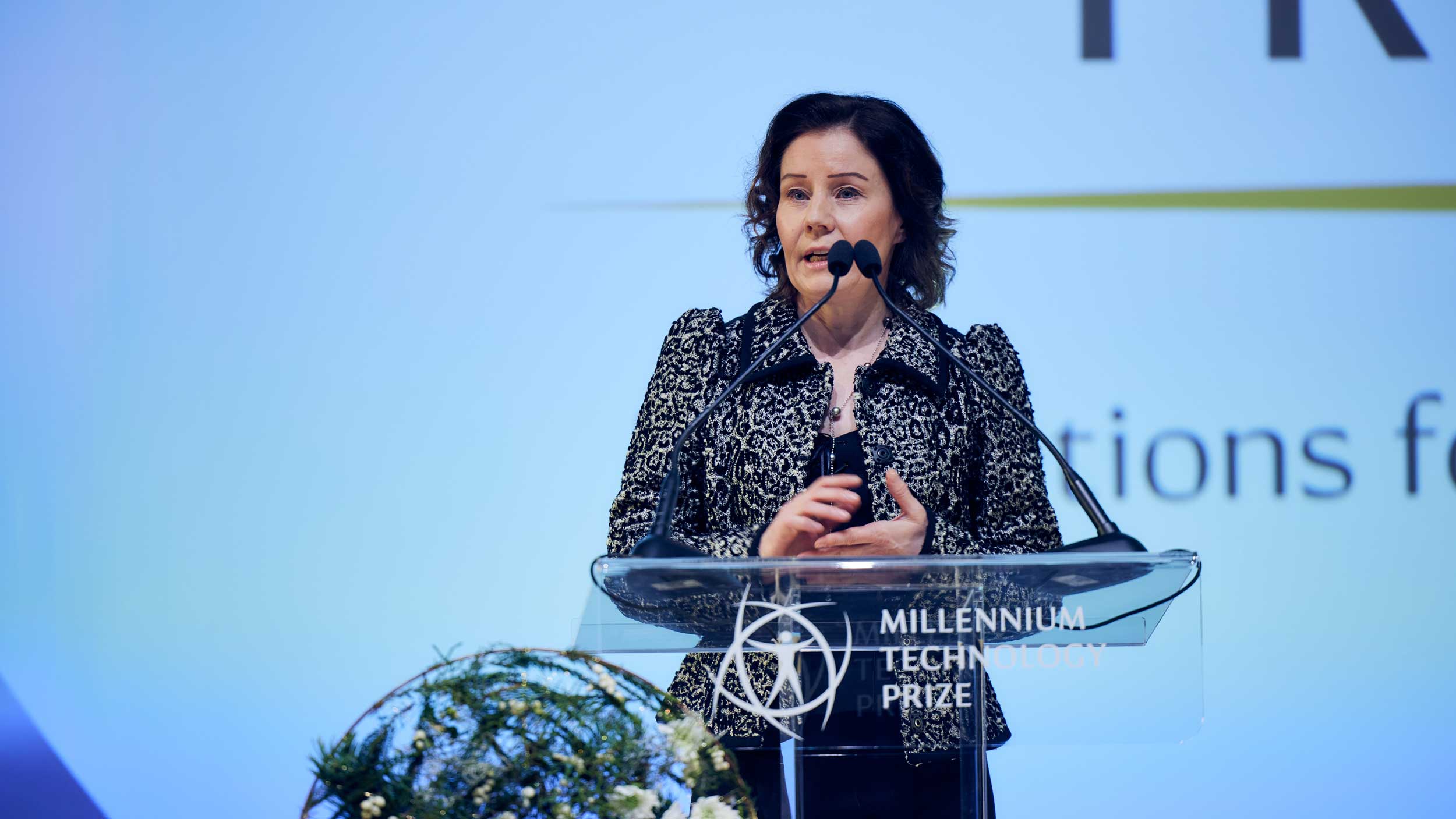 Mr President, your excellencies, honoured guests, Professor Green, my warmest congratulations.
The Millennium Technology prize is awarded to innovations that improve people's quality of life, or support sustainable development. The PERC solar cell does both. It offers electricity to people for whom other sources are too expensive or out of reach. And obviously, it is a major step in mitigating the climate change. PERC cells are net-carbon-negative and, importantly, they are commercially viable.
Another criterium for the prize is that the innovation should continue to inspire research. Certainly, PERC cells do. Professor Green himself and many other researchers are trying to find ways to improve the efficiency of the cells. But there is also another aspect: many technology solutions that can mitigate climate crisis cannot be easily scaled to really massive volumes because they rely on scarce materials. For example solar cells, electric cars and wind mills use silver, lithium or rare earth materials. Research is needed to replace such materials with abundant ones. Only then can clean energy completely replace fossil fuels.
The last three years have been tough: pandemic, war, energy crisis, climate change progressing faster than estimated. Yet, I would like to say like Shakespeare: "sweet are the uses of adversity". I believe good things can come from all this. Namely, at easy times, people like us in rich countries tend to focus on ourselves: our well-being, career, success, income… we count our followers or likes or citations or whatever is our gaming chip.
Hard times bring us back to the basics: food and energy, life and death, war and peace. Adversity may turn our attention away from ourselves, towards the world. We start to ask: How will the world survive? What have I done to save human civilization and nature? You, Professor Green, have done a lot for that. Therefore, you are an inspiration to me, and to many others. Thank you for that.