‹ Back to News & articles
Why we need more than technological innovations to tackle climate change – energy policy professor and Millennium Technology Prize winner discuss how we should approach the matter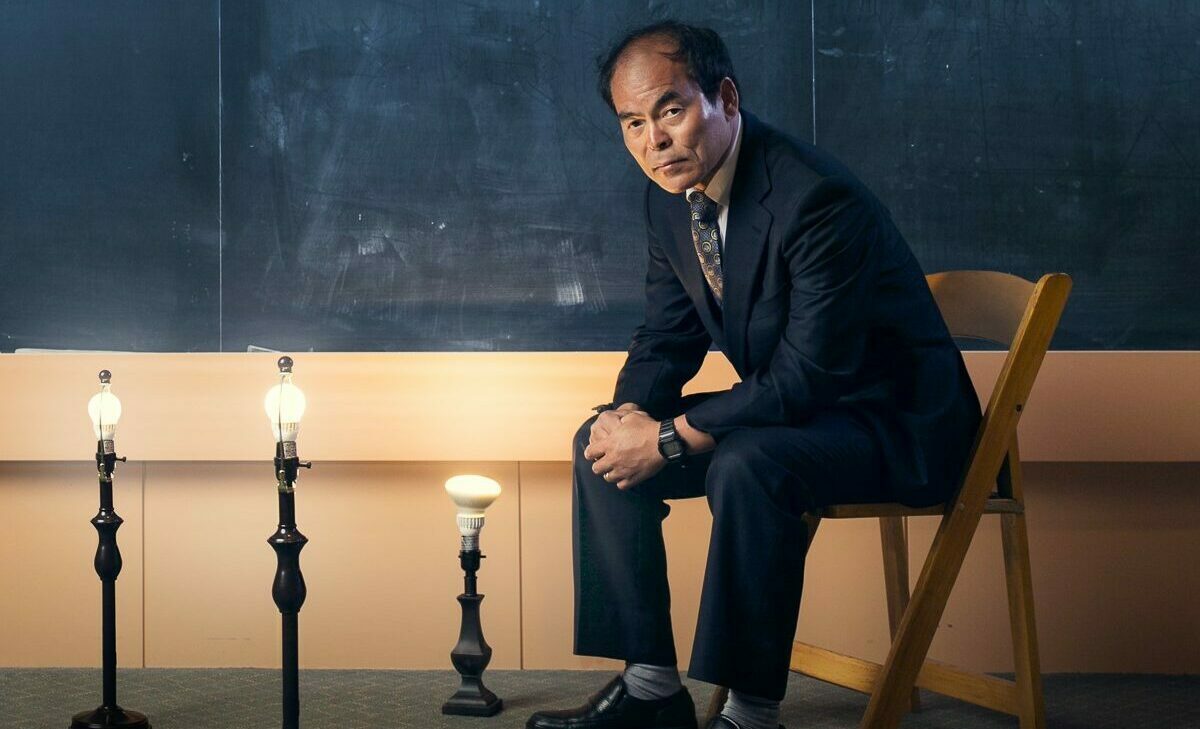 From the extraction of finite resources to the proliferation of energy-intensive devices, there is no denying that our technology-dependent lifestyles have exacerbated the global climate crisis. What role do energy innovations play in solving this complex challenge? We set out to find answers with Millennium Technology Prize and Nobel Prize-winner, Shuji Nakamura, and energy policy professor, Benjamin Sovacool.
For countries like Luxembourg, Qatar, Finland, Denmark, Canada, Sweden and Australia, this year ended before it had properly begun. Their Earth overshoot days were before April this year. This date marks the number of days that Earth's biocapacity is sufficient to meet humanity's ecological footprint in any given country. If everyone on the planet lived like the residents of these countries, we would need several planet Earths to provide the necessary resources.
One of the biggest areas of overconsumption is energy. Our current lifestyles demand energy for everyday activities such as preparing food, lighting and heating our homes, using computers and mobile phones, fuel and electric vehicles, and industrial technologies. As a result, some of the most impactful innovations in technology relate to how we create and consume energy.
One such innovation was the blue and white LED lighting technology that has helped us reduce CO2 emissions derived from lighting. Climate Group, the international non-profit, has stated that energy-efficient LED technology can create 50–70 percent energy savings compared to light bulbs and avoid the construction of 1,250 power stations. LED lighting has been recognised as one of the most actionable and ready-to-implement technologies for allowing cities to transition to a low-carbon economy.
Although LED lighting has been widely adopted by households and several industries, the father of the technology, Shuji Nakamura, winner of the 2006 Millennium Technology Prize and 2014 Nobel Prize, hopes the technology will be applied everywhere to save more energy. "All lighting sources could be replaced by LEDs or laser lighting," he says.
"The wars we witness today are caused by energy crises. By providing energy to everyone, we can minimise the occurrence of conflicts. I want my work to enhance human life and contribute to achieving world peace."

Shuji Nakamura, 2006 Millennium Technology Prize
The climate impact of energy innovations relies heavily on their successful implementation in industrial and societal contexts.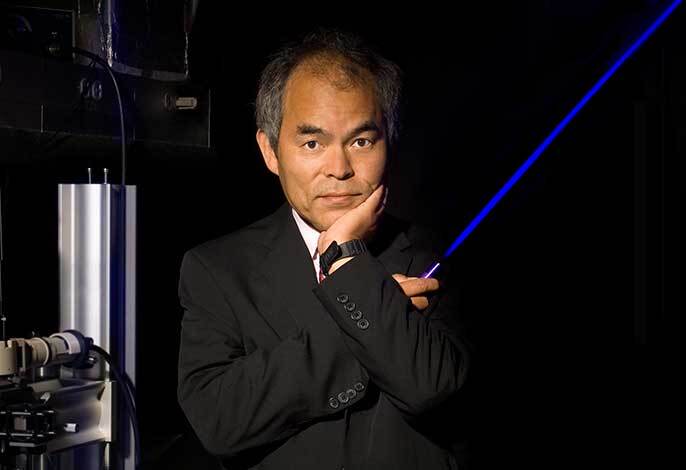 Companies play a crucial role in turning innovations into CO2 savings
To expedite the development and application of science, Nakamura has chosen to pursue his projects through companies rather than academia. "Developing semiconductor and energy technology requires significant funding, and companies can provide that funding faster than universities," the engineer explains. He has sought funding for his technologies from venture capitalists and established businesses around those technologies.
Currently, Nakamura is a materials science professor at the University of California Santa Barbara. He is also involved in developing industrial applications for his current research.
A large portion of innovation work should, in fact, take place in companies and commercial contexts instead of research labs, argues Benjamin Sovacool. He is the Professor of Energy Policy at the University of Sussex's Science Policy Research Unit in the United Kingdom as well as Professor of Earth and Environment at Boston University.
"We already possess the technology needed to address 90 percent of the current climate crisis."

Benjamin Sovacool, professor
He is also one of the researchers entrusted with gathering all existing climate data for the IPCC report on climate change. Based on this data, he is convinced of one thing: "We already possess the technology needed to address 90 percent of the current climate crisis. We simply need to apply that technology and implement the necessary societal changes." By "necessary changes," he refers to policies, behavioural shifts, and disruptions within civil society.
He believes that the climate discourse overly emphasises innovation hype when, in reality, technology and innovation only play a single role in the equation. "This hype on technology fixates on the future and can give us the false impression that we do not need to take any action today."
The professor further asserts that our ability to foresee the future cannot be entirely trusted. "We failed to predict the war in Ukraine, Donald Trump's election victory, COVID-19 and Brexit. How can we expect to predict which innovation will dominate in 20 years?"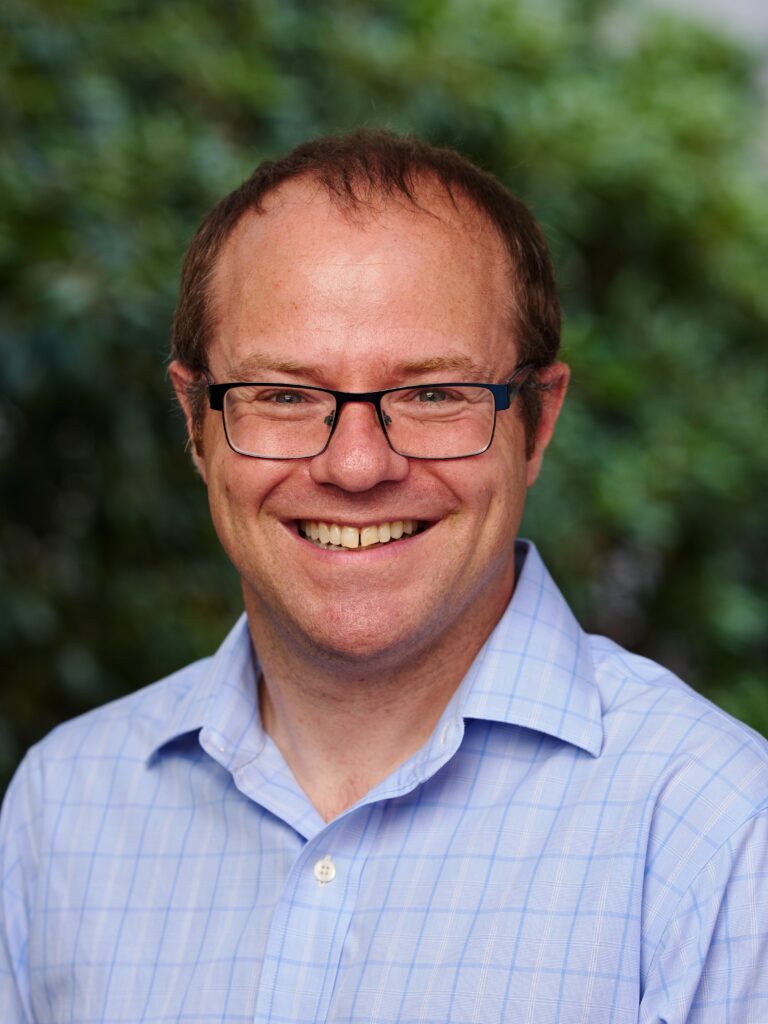 From technology hype to real-world action
It is frequently argued that one of the most significant contributions technology can make to combat climate change is the rapid advancement of renewable energy sources. Solar panels, wind turbines and hydropower systems are becoming increasingly efficient and affordable, facilitating a transition away from fossil fuels.
Shuji Nakamura, however, sees that these technologies alone will not be successful in meeting the energy needs of the entire planet. He believes nuclear fusion will offer the most energy-efficient and environmentally friendly solution for humanity's future energy requirements. Nuclear fusion is an alternative to nuclear fission, with the potential to generate four times more energy while utilising fewer natural resources.
Achieving nuclear fusion on a commercial scale remains challenging, even in laboratory conditions. However, Nakamura envisions large-scale nuclear fusion becoming available as early as the 2030s or 2040s.
Sovacool, on the other hand, believes that, on a societal level, we need to move beyond focusing solely on the promises of specific technologies. He emphasises that all technologies come with challenges and costs. "For solar energy, we need to address how to manage the waste generated by solar panels. Regarding nuclear energy, we must consider not only the construction costs of nuclear plants but also the expenses associated with ensuring their safe operation, or things like nuclear waste or decommissioning. We lack a comprehensive assessment of these costs to inform our policies."
Instead of generating hype around certain technologies, Sovacool emphasises that we need to achieve net-zero economies within the next ten years. "We don't have the luxury of simply exploring emerging technologies."
"We must place greater emphasis on equity and justice to ensure that technology benefits not only the northern hemisphere but everyone."

Benjamin Sovacool, professor
The next generation of innovators needs to serve society more than capitalism
Technology innovation can be categorised into three distinct groups. The first category comprises outdated technologies that we aim to phase out, such as incandescent light bulbs and fossil-fuel-powered cars. The second category consists of breakthrough technologies – technologies that have the potential to be widely adopted within the next five years, such as carbon capture and storage or battery recycling. The third category encompasses frontier technologies – those that could be applied within the next 10–20 years. Examples of frontier technologies include nuclear fusion or extraterrestrial solar panels.
However, Sovacool believes that some of the emphasis placed on frontier technologies could be redirected elsewhere. "The gap between the technologies we need to phase out and frontier technologies is substantial. We must eliminate outdated technologies faster than we can bring frontier technologies to fruition."
Would Sovacool discourage innovators from innovating? No, he clarifies. Instead, he suggests that engineers should focus their efforts on making deployable technologies more affordable and accessible. This could involve initiatives such as constructing community solar plants or providing electricity to rural areas where it is urgently needed.
"Engineers must collaborate with non-engineers to comprehend the real-world applications of technology." Sovacool highlights the significant bias towards the Global North in the innovation ecosystem, despite over four million people dying from poverty each year in other parts of the world. "We must place greater emphasis on equity and justice to ensure that technology benefits not only the northern hemisphere but everyone."
Sovacool argues that companies have the potential to generate trillions of euros in profits by combating the climate crisis. However, he hopes to see the next generation of innovation serve society more than capitalism. The professor emphasises that companies have a responsibility to give back to society, and he commends the US-based outdoor clothing company, Patagonia, for their decision to allocate all their profits to fighting climate change.
For Shuji Nakamura, the motivation for his research work stems from the desire to solve the world's greatest challenges. "The wars we witness today are caused by energy crises. By providing energy to everyone, we can minimise the occurrence of conflicts. I want my work to enhance human life and contribute to achieving world peace."