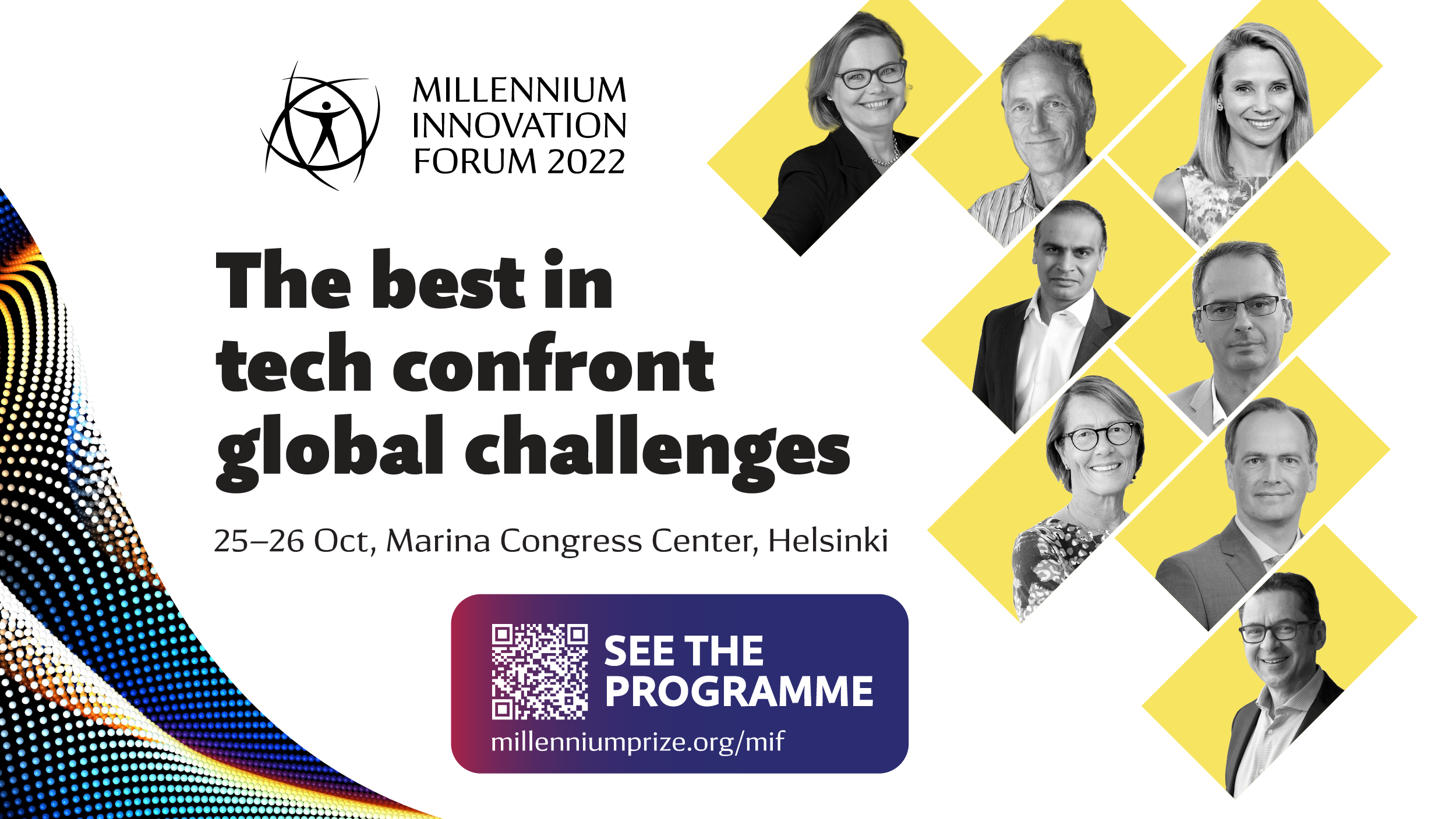 How to surmount the impending climate change, or navigate the challenges of digitalization? Can we become more resilient in the face of crises, using our diversity to innovate new solutions? Join us in Helsinki on 25-26 October and find out!
Millennium Innovation Forum 2022 speakers from the top of their fields examine technology as a force with the potential to solve problems and improve life around the globe. Come and hear how the leading Ukraine war researcher, Bellingat's CEO Christo Grozev, IT influencers Marissa Mayer and Tim O'Reilly, infectuous diseases epidemologist Quarraisha Abdool Karim and many more define together our globe's hope.

Secure your ticket to the year's most inspiring innovation conference by registering today – early bird tickets are available now.

Please note that only a very limited number of seats are available for sale.