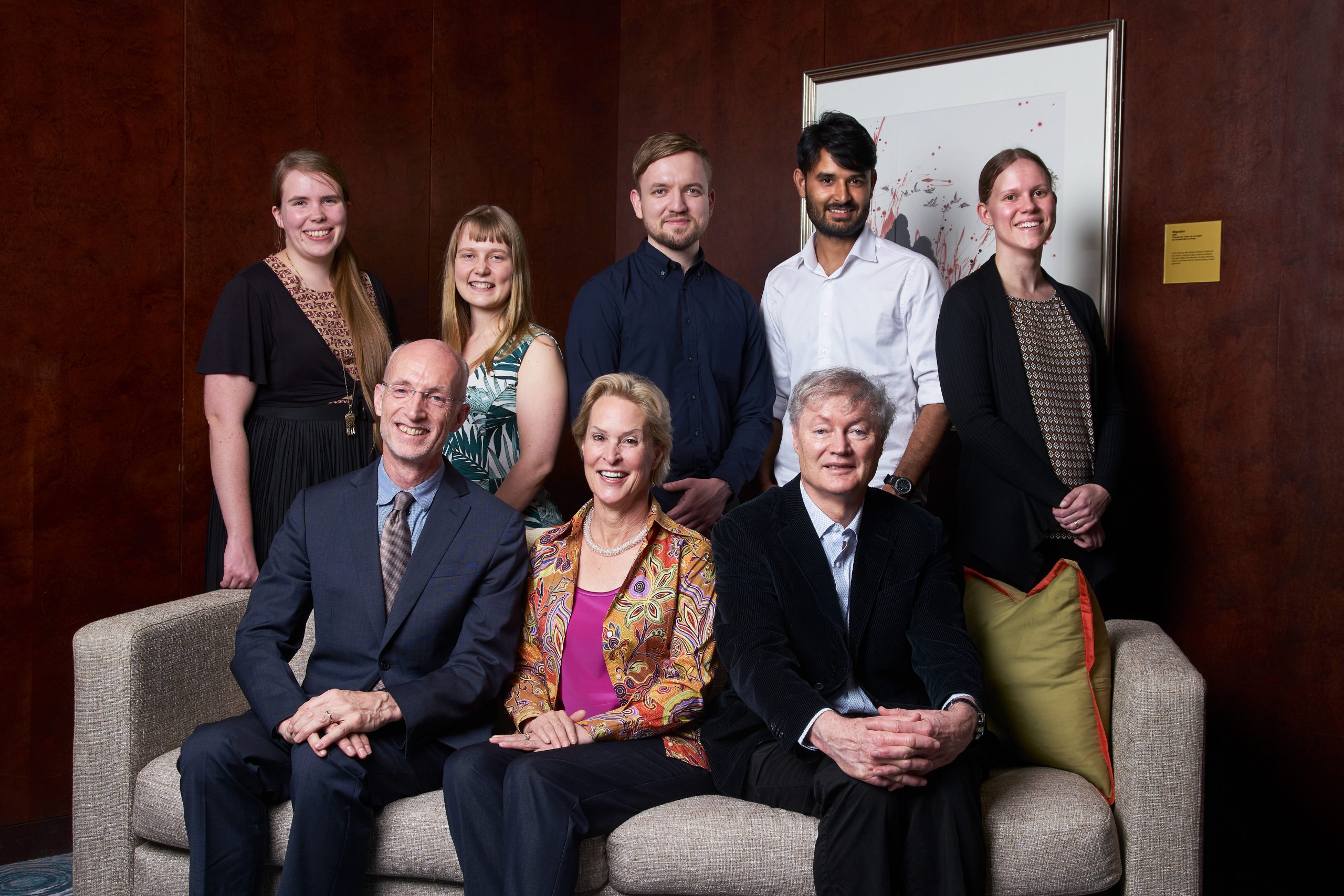 The reputed Global Young Scientists Summit (GYSS) in Singapore counted three Millennium Technology Prize winners among its high-level speakers late January 2018. Professors Frances Arnold, Stuart Parkin and Michael Grätzel all see summits alike as a great source of inspiration for their own work.
"I love the creativity, enthusiasm, and optimism of young scientists. It gives me energy!", says Frances Arnold who was awarded the 2016 Millennium Technology Prize (MTP) for her innovations of directed evolution and efficient methods for creating enzymes.
Stuart Parkin, the 2014 MTP winner for multiplying information storage capacity and enabling Big Data, finds especially interesting the fresh way of thinking of the young generation of science.
"Meeting young scientists is always very stimulating since they often think differently from scientists and researchers later in their career who perhaps become too aligned with the dogma of the research establishment", professor Parkin says.
All three Millennium Technology Prize winners speaking in the GYSS summit affirm that they had important inspirers themselves in the beginning of their career.
"I certainly had several scientists whom I much admired and respected – mostly those who really were interested in understanding the fundamental workings of nature and not those who rather treated science and research more as a career path", professor Parkin says.
Doors are open for new generations
What comes to leaving their field in hands of the new generation, the MTP winners have high hopes. Michael Grätzel, the 2010 Millennium Technology Prize winner for his dye-sensitized solar cells, trusts in big improvements in solar power.
"For my work, my keenest hopes were that one day we could emulate at least part of the process which we succeeded in by developing the dye-sensitized solar cells. The field is in very good hands as the new generation is only too eager to push it forward along with the next step, the perovskite solar cells.
For Frances Arnold and Stuart Parkin the development of their field is closely related to interdisciplinary co-work.
"My own field is very vibrant and evolving. I rather see that some of the most interesting research is at the boundaries between fields and disciplines. This is where my own research is already headed today", professor Parkin says.
"We have just begun to see what biological systems can do. There is so much that remains to be discovered and engineered. The new generations will be able to program clean biological systems to do chemistry my generation never dreamed of", professor Arnold says.
Text: Laura Manas / TAF

Main photo: Technology Academy Finland
Millennium Technology Prize winners Stuart Parkin, Frances Arnold and Michael Grätzel with Finnish PhD students Nora Wilson (Åbo Akademi), Armi Tiihonen (Aalto University), Robert Pylkkänen (Aalto University), Dhirendra Singh (Oulu University) and Jenni Raitoharju (Tampere University of Technology) in Global Young Scientists Summit in Singapore.
The next Millennium Technology Prize will be awarded on 22 May 2018 in Helsinki, Finland. Stay informed:
millenniumtechnologyprize.fi
Twitter: @millenniumprize
Facebook: @millenniumprize