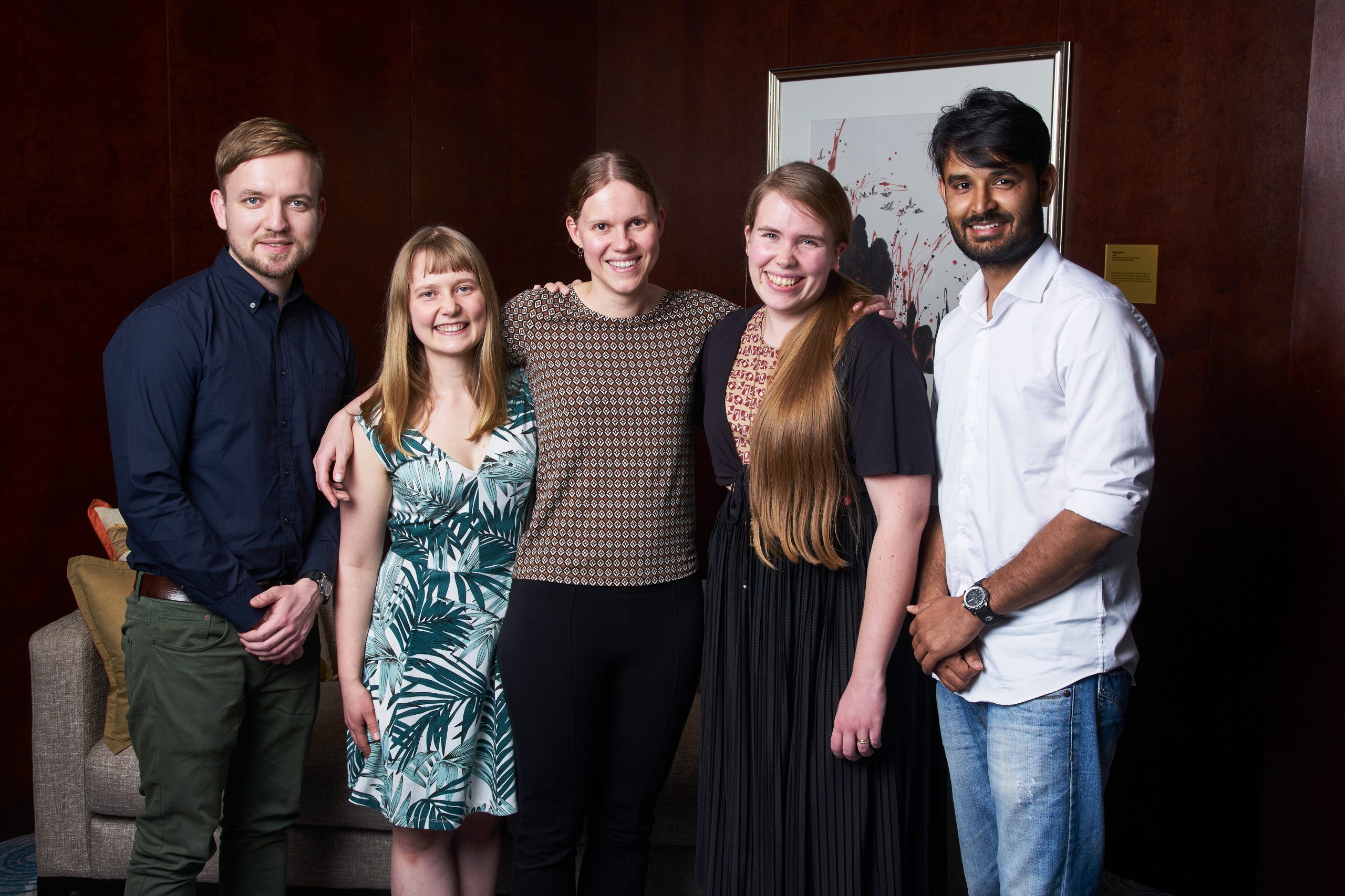 "Absolutely the best thing was sitting down with some of the most influential people in history and listening to their stories. I never imagined I would get a chance to talk to these people", says Robert Pylkkänen, a PhD student from Aalto University.
Pylkkänen was one of the five Finnish scientists that Technology Academy Finland nominated to the reputed Global Young Scientists Summit held in Singapore late January. The high-level summit hosted three Millennium Technology Prize winners alongside Nobel Prize, Fields Medal and Turing Award winners.
All five participants from Finland work on the field of one of the summit's Millennium Technology Prize winners and got a special chance to meet with their discipline's big names.
Robert Pylkkänen and his peer Dhirendra Singh from Oulu University both follow the footsteps of the 2016 Millennium Technology Prize winner Frances Arnold who pioneered the methods of directed evolution and of creating enzymes for eco-friendly industrial processes.
"It was a great honour to meet professor Arnold. I have learnt so much from her and I am applying the knowledge in my current project", Singh tells.
Pylkkänen agrees:
"After the summit I travelled back to Finland with my head full of fresh ideas and inspiration and couldn't wait to get back to my lab and to my experiments."
"I felt hope from hearing about how passionately people are working towards a better future."
Networking with peers
For PhD students Nora Wilson from Åbo Akademi University and Armi Tiihonen from Aalto University meeting the 2010 Millennium Technology Prize winner Michael Grätzel was an important moment but so was talking with their peers in the field of solar power.
Tiihonen's whole PhD thesis is about dye-sensitised solar cells, developed by professor Grätzel, and in the summit she had the chance to get to know young scientists working in Grätzel's team in Switzerland.
"Hearing about the most recent discoveries in the field confirmed my ideas of the focus in my own research and gave me new ideas for the future", Tiihonen says.
The summit hosted more than 200 young scientists from all over the world and spending time in an interdisciplinary environment was one of the most valuable aspects for all the young scientists.
Jenni Raitoharju from Tampere University of Technology uses professor Stuart Parkin's (2014 Millennium Technology Prize) innovations in data storage in her everyday work with machine learning – and so do many others in various fields using Big Data.
"I believe that the successful future applications of machine learning will require expertise on both machine learning and the application that can be almost anything. Therefore it was important to hear what is happening in science in general and to get to know my peers, which may result in collaboration across the science disciplines in the future", Raitoharju says.
The summit's inspirational atmosphere also reminded the participants why they started working for science in the first place.
"Hearing about several different fields and discussing with scientists of different backgrounds gave me the feeling of being part of the scientific community as a whole. I also felt hope from hearing about how passionately people are working towards a better future", Nora Wilson says.
Text: Laura Manas, Technology Academy Finland
Main photo by Technology Academy Finland:
Finnish PhD students Robert Pylkkänen (Aalto University), Armi Tiihonen (Aalto University), Jenni Raitoharju (Tampere University of Technology), Nora Wilson (Åbo Akademi) and Dhirendra Singh (Oulu University) in Global Young Scientists Summit in Singapore.