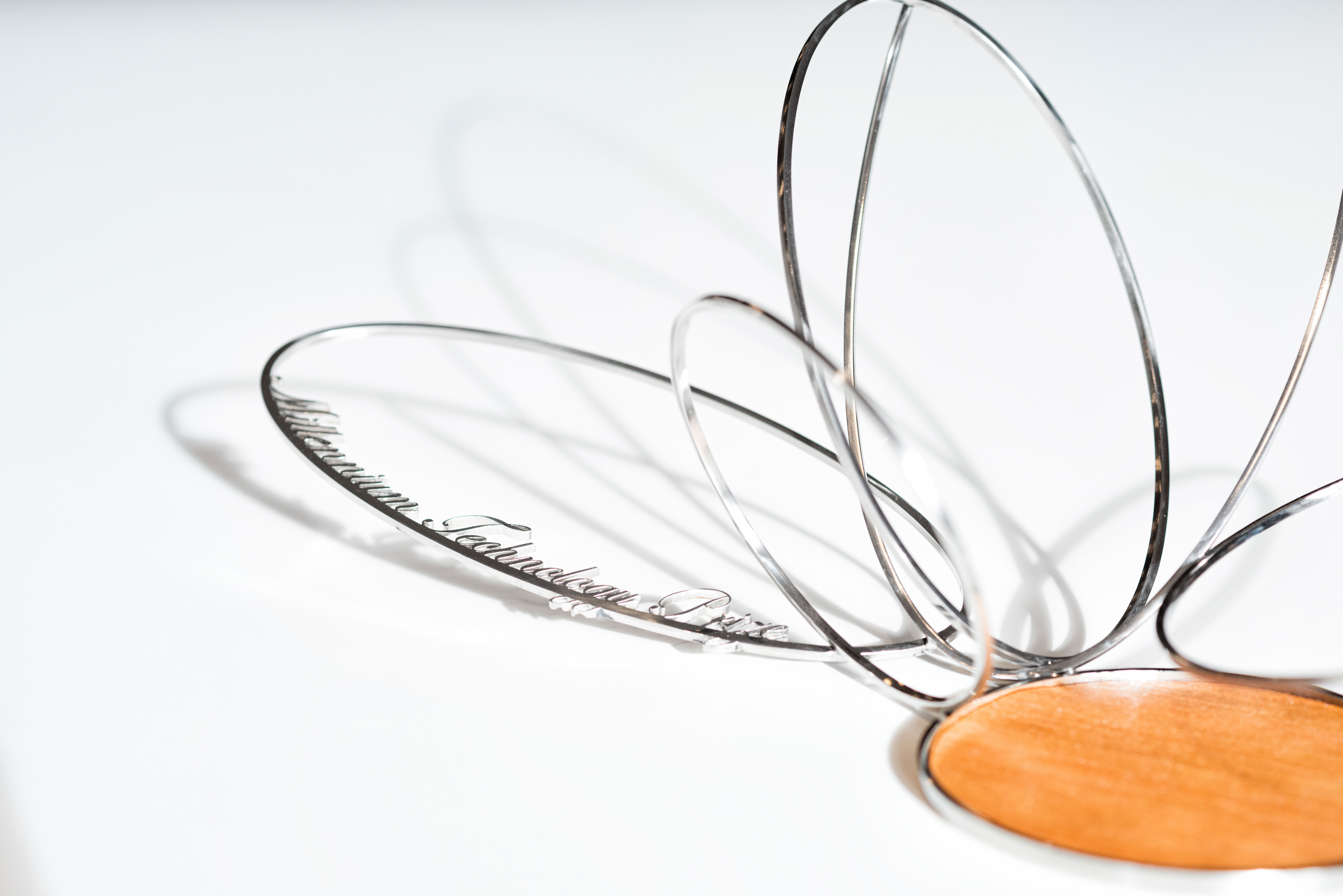 One of the world's leading technology prizes, Millennium Technology Prize, will be awarded for the next time on 30 October 2024, celebrating the 20th anniversary of the Prize. The global call for nominations of breakthrough innovations will be open between 1 April and 31 October 2023. Nominations can now be made by individuals, companies, and other organizations in all fields of technology except military technology*.
Millennium Technology Prize is the pre-eminent one-million-euro award focused on technological innovations for a better life. This includes work that improves human well-being, biodiversity and wider sustainability. The winning innovations are globally accessible, commercially viable, and are based upon ethically sound academic and scientific research.
The recipients of the Millennium Technology Prize are visionary forerunners for innovations to advance the quality of life and sustainable development. Three winners have later won the Nobel Prize: the exceptional biochemical engineer Frances Arnold, LED light inventor Shuji Nakamura and stem cell researcher Shinya Yamanaka.
The 2022 Millennium Technology Prize was awarded to Scientia Professor Martin Green for his groundbreaking work in solar cell technology, which has recently resulted in a dramatic reduction in production cost. Solar cells are therefore increasingly replacing fossil fuel based power generation facilities, and are a major part of the solution to global warming.
"Many of the existential issues facing our world are global. Millennium Technology Prize – as all esteemed prizes – wants to raise public awareness and tell the stories of individual heroes whose scientific efforts have made a drastic impact in accomplishing better life for people and the planet", says Markku Ellilä, CEO of Technology Academy Finland, the foundation awarding the Millennium Technology Prize.
The nominations are submitted via an online portal. In addition to organizations and companies, individuals can nominate in this round. In the 2022 Prize round, a record-breaking 28% of the nominees were women, compared to 10% in the previous round. Nominators are requested to consider diversity in this round, as well.
For further information, please kindly contact:
Markku Ellilä
CEO, Technology Academy Finland
+358 40 754 3930
email: markku.ellila@millenniumprize.org